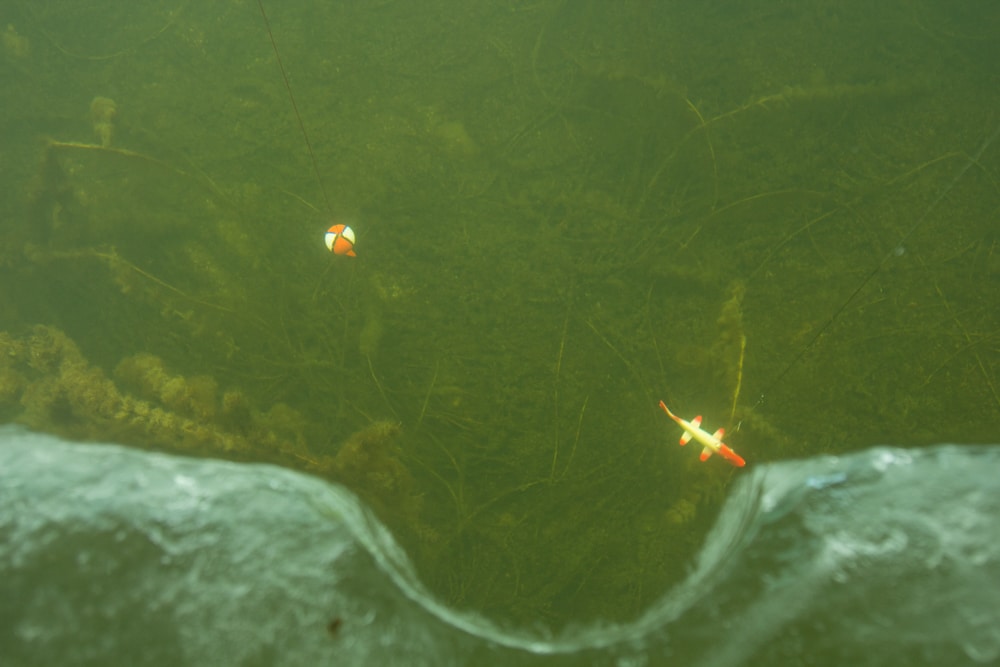 I have developed a small obsession with spearing pike over the last couple of years. I had done some spearing when I was a kid but didn't have the resources to do it for many years. When I was reintroduced to it a few years back I went all in. There is just something very mesmerizing about staring down a 3 foot by 4 foot hole. The anticipation of seeing a large pike slink into view is enough to keep me there all day.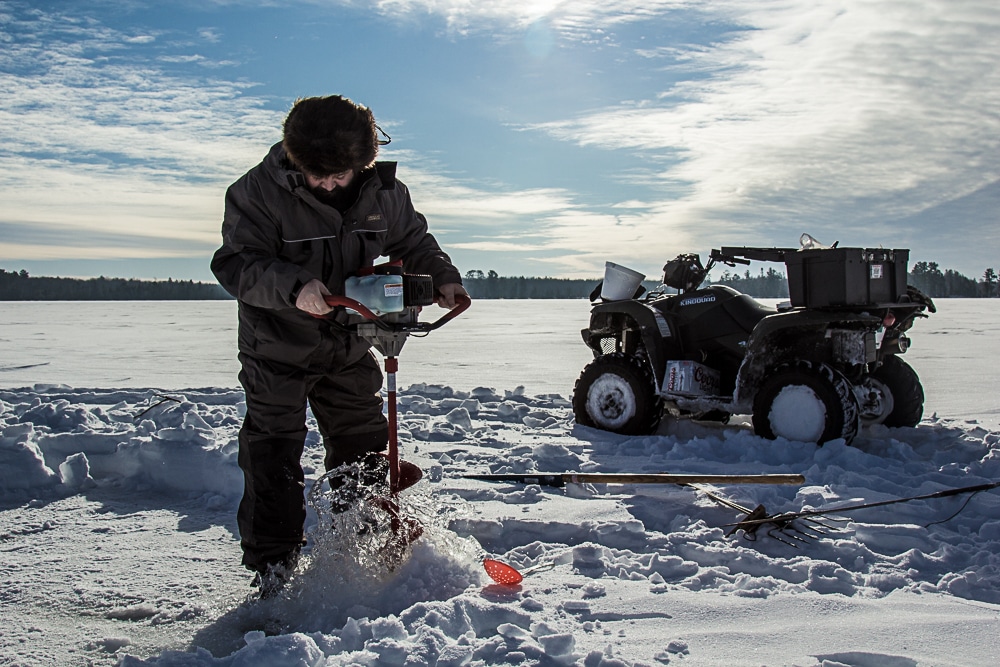 The time passes so quickly that you don't feel like you are wasting time. Even when there are no pike the occasional panfish or large mouth bass will pass into view and get your heart pounding. On two occasions over the last couple of years I have had large Musky's come in a check out my decoy. That really gets the heart pounding because at first glimpse you think it might be a pike.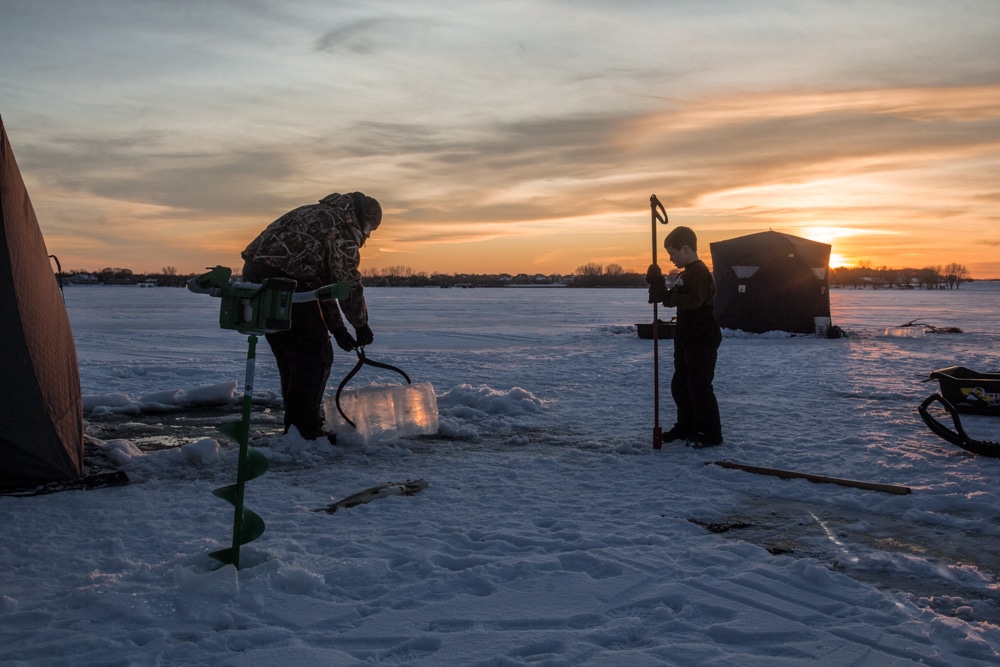 It is very easy to develop what I call Pike fever. Twice this year I had a northern come into the decoy and without thinking I would throw my spear. I missed both times and when I think back to what I did or how I missed I have no clue what happened. One of the pike was about 5 feet deep and there was no reason I missed it.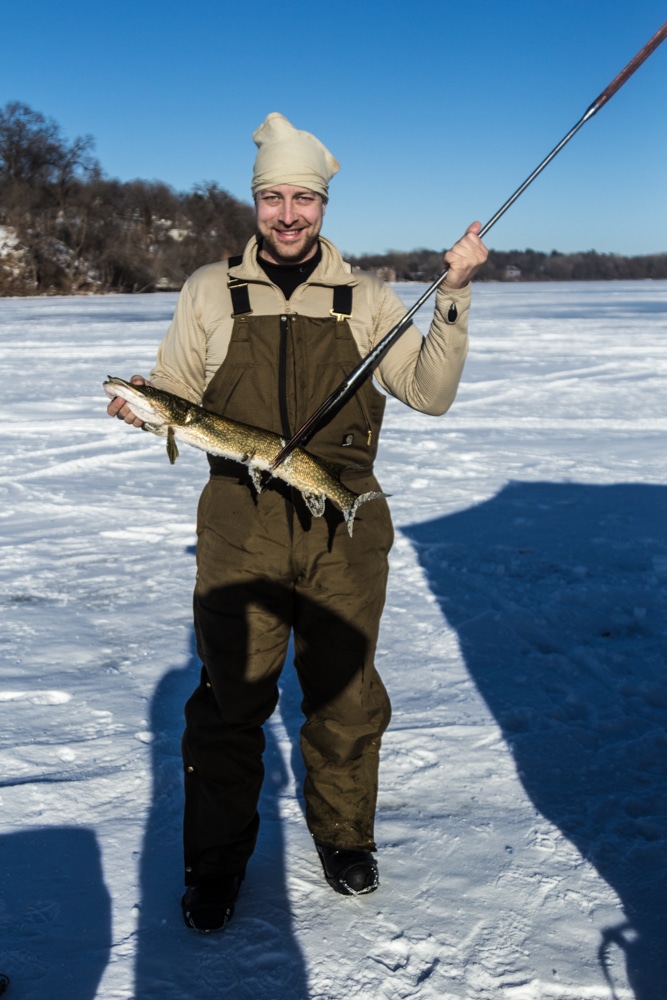 One of my goals this season was to get out more and try new lakes. I was able to accomplish that this year. In total I was able to get out five times on five different lakes. I wasn't able to spear a pike this year but the people I was with were able to get a couple really nice pike.
There was a lot of time staring down the hole in anticipation of a pike and a lot of time to think. When my mind wonders it often wonders toward food. I started looking for different ways to cook pike from different cultures around the world. That led me to a Finnish fish stew. I started thinking about all the other cultures out there that have fish stews. So don't be surprised if you start seeing more fish stew recipes in the future. Currently I have a list of 34 different fish stews.
We will start with Kalamojakka a Finnish Fish stew that was made by fisherman with their fresh catch. The Fins used to pride themselves on making it with only what they caught. In slimmer times when the fishing wasn't as good they would add potatoes or parsnips to fill out the stew. I didn't have very good luck this year but one of my fishing mates, Bryan Frana, donated some pike fillets to me so that I could make something. You'll notice that I added potatoes to my Kalamojakka.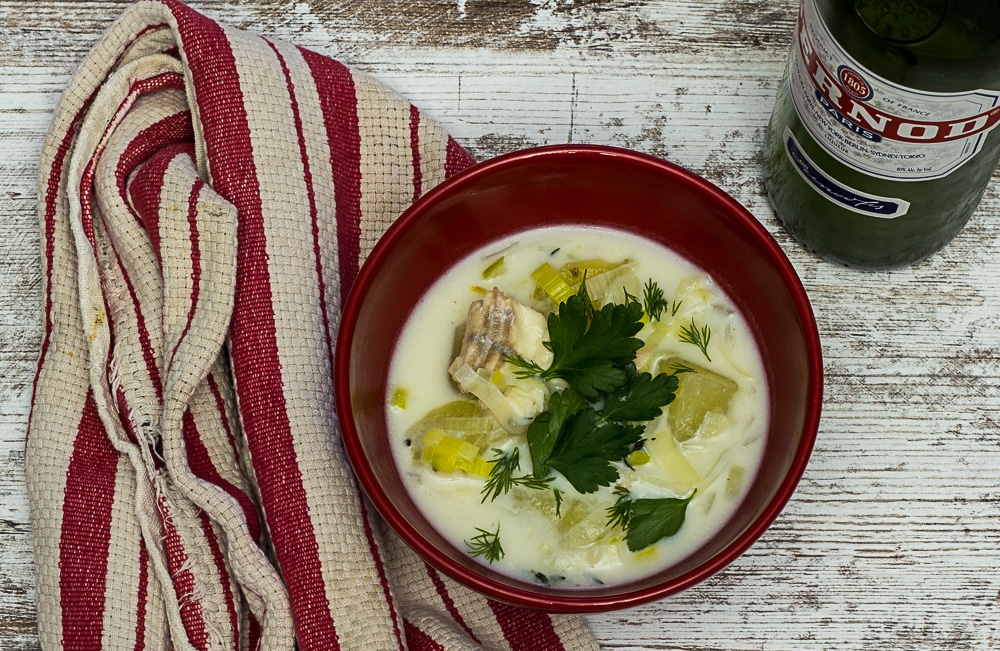 Kalamojakka
3 small red potatoes, quartered
4 cups water
1 large northern pike fillet, deboned (any white fish will work)
2 bay leaves
2 tablespoon butter
1 leek, sliced (white and pale green parts only)
1 small onion, diced
2 clove garlic, minced
½ tsp fresh thyme
½ tsp fresh tarragon, minced
Sea salt and cracked pepper
¼ cup flour
2 tablespoons Pernod
2 cups milk
¼ cup chopped parsley
¼ cup fresh dill
Directions
Add potato quarters to a medium pot with 4 cups water and 2 tablespoons kosher salt. Boil until soft about 7-8 minutes. Remove the potatoes with a slotted spoon. Keep the water simmering you will use it to cook the fish.
Cut the pike into even sized pieces and add to potato water with bay leaves. Bring to a simmer and cook until flaky, about 8-10 minutes. Remove fish and set aside. Keep 2 cups of the water you boiled the potatoes and fish in.
Add butter to original pot and melt over medium heat. Pour in the onion, leek, garlic, thyme, tarragon and salt, and pepper and sauté until soft. Add flour and mix to combine, cooking for just a minute. Add 2 cups of the potato/fish water, plus 2 cups milk and the Pernod. Stir until well combined. Let simmer for 15 minutes.
Add fish and potatoes back to broth and simmer 5 minutes longer. Add salt and pepper to taste. When you are ready to serve ladle the soup into a large bowl and top with a pinch of the fresh parsley and dill.