Podcast: Play in new window | Download (Duration: 40:50 — 28.0MB) | Embed
Subscribe: Apple Podcasts | Google Podcasts | Spotify | RSS | More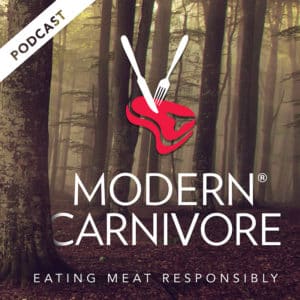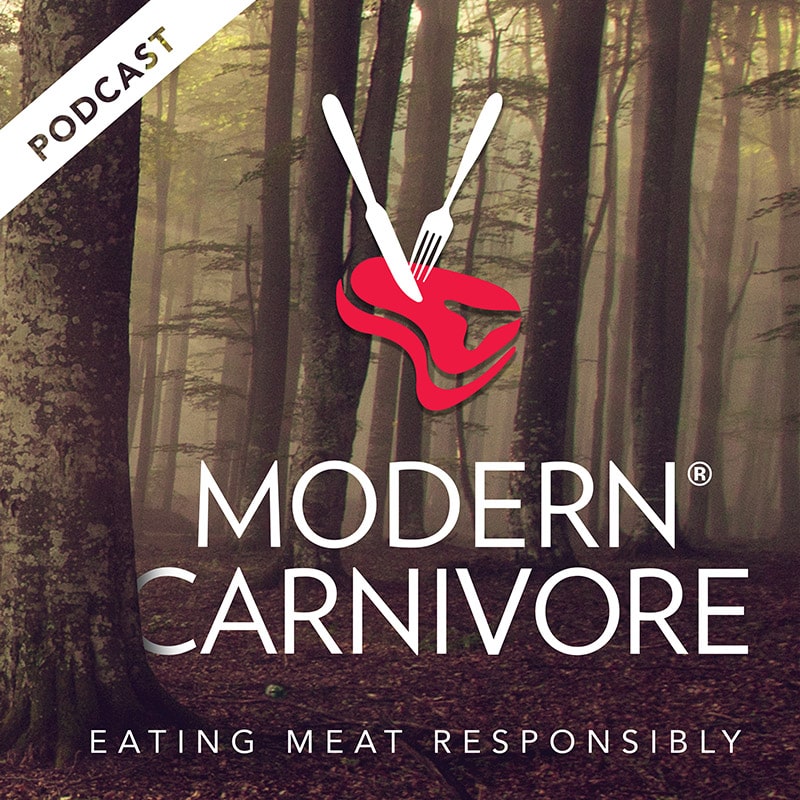 In this fourth episode of the Modern Carnivore podcast I sit down with Daniel Galhardo who is the founder of tenkara fly fishing company – Tenkara USA. His company designs, manufactures and sells equipment used in this growing trend in fly fishing called tenkara. This simple form of fly fishing has its origins in the mountain streams of Japan where it's been used to catch trout over the last couple of hundred years. The word tenkara literally means "from heaven" or "from the skies". While there are similarities to the Western-style of fly fishing, they each developed independent of each other. Daniel introduced this type of fishing to the U.S. and started Tenkara USA in 2009. I hope you enjoy the conversation.
** Tenkara USA – Gear Giveaway Has Ended **
Daniel Galhardo - founder of Tenkara USA is on the Modern Carnivore Podcast
Click To Tweet
Reference Links from Today's Podcast
Stick Method to Cleaning Trout (below)
Why Listen to The Modern Carnivore Podcast?
With all the podcasts out there why would you want to listen to this one? Well, if you're looking for a new adventure in the outdoors we've got some very interesting guests talking about topics related to honest food and wild adventures. Get ready to be entertained and enlightened on topics related to hunting, fishing, foraging…and more.
Here are a couple other podcasts you may be interested in:
Episode 2: Robyn Migliorini from Modern-Hunters.com shares her story of going from vegan to thoughtful hunter
Episode 3: Public Lands conversation with Land Tawney, President and CEO of Backcountry Hunters & Anglers and Ashley Peters
Do you have a question that you'd like answered on the podcast, or an idea for an episode? Shoot us a note at info@modcarn.com.
Subscribe to the Modern Carnivore Podast on iTunes and/or Stitcher.
Please support us by giving us honest feedback on iTunes or wherever you listen to the podcast. And if you do like it, don't forget to tell your friends!
Learn about this simple form of fly fishing on the Modern Carnivore Podcast
Click To Tweet
If you enjoyed this podcast you may also like this video of why Modern Carnivore was created.
Tenkara Fly Fishing Transcript
Intro: 00:11
Welcome to the Modern Carnivore podcast, a guide for those interested in hearing more about hunting, fishing, and other paths to eating more responsibly. Now, here's your host, Mark Norquist .
Mark : 00:21
Hello and welcome to this episode number four of the Modern Carnivore Podcast. In today's episode, I talk with Daniel Galhardo. Daniel was the first person to bring the method of fly fishing called Tenkara outside of Japan, and he founded Tenkara USA in 2009. This style of fly fishing is an ultra simple way to get out on the water. And that's why I think it's a great way for somebody to really dip their toe into the world of fly fishing. And even if you're familiar with Tenkara fly fishing, I think you're gonna. Enjoy Daniel's story here today, and him sharing what it's all about and why he brought it to the US. We talk about the history of the technique, how we got into it. Uh, and then we touched on the topic of killing fish, which is a complicated discussion. If you're not too familiar with fly fishing, this is a often talked about item because a lot of people who fly fish do not take any fish…it's all catch and release. And so we have a discussion on that. And then I want to point out the daniel references the coming winter in the, uh, in this episode. And that is because we recorded this last fall even though it's springtime now when, uh, when we're pushing it out. And I want to reference that. Today's episode is sponsored by Earth Rider Beer. Their beers are crafted with Lake Superior water and premium hand selected ingredients by decorated brewers. They're brewing their beer at the head of the Great Lakes on the Duluth Superior Harbor for the Twin Ports and also for the north and south shores of Lake Superior. They've got four flagship beer styles available in cans, including the Superior Pale Ale, Precious Metals Helles, North Tower Stout, and the newly-released Caribou Lake IPA. And I just saw online the other day that they're North Tower Stout just won a bronze award at the World Beer Cup.  So next time you're heading up north to, uh, maybe do an outdoor adventure in northern Wisconsin or Minnesota, make sure you pick up some Earth Rider. You can find them at EarthRider.beer. I myself. Ima hopefully going to get up to try to chase some steelhead on the north shore soon and you can bet I'll be picking up a 12 pack of the Caribou Lake IPA.
Mark : 02:54
So today I'm joined by Daniel Galhardo. Did I pronounce that close enough?
Daniel: 02:54
That sounds good.
Mark : 03:00
Sounds  good. Daniel is the founder of Tenkara USA. And uh, you may have heard of Tenkara fly fishing before. I had not heard of it until maybe a couple of years ago. Um, and it's because of you. I've now found out, so we just met. And um, before we jump into that though, I guess I, I think, uh, just like to hear more of your story, like, like, uh, where, where did you grow up? Daniel?
Daniel: 03:27
Uh, yeah. For those of you listening to this episode, I'm from Brazil. That's where I'm originally from. A came to the states when I was 17 for high school and I ended up staying for college and then I met my wife in college and I often joke that I stayed in the states for the trout fishing and for my wife as well. That's what I say, but it's nice to disclose that up front because sometimes people think like, is this guy drunk? Crazy slurring his speech and so forth. It's my accent. I'm, that's where I'm from. And so where do you live now? Uh, now I live in boulder and Colorado. So I, uh, I was in San Francisco for about 10 years and five years ago when we moved to boulder.
Mark : 04:06
OK, great. So, um, what is Tenkara fly fishing?
Daniel: 04:13
Yeah. So Tenkara fly fishing is a very simple Japanese method of fly fishing. It's a method of fly fishing or uses only a rod line and fly no real. Um, that in itself makes things a little simpler. But yeah, also kind of gets away with less equipment in general. And this method of fishing. I also uses telescopic rods and I showed you a little bit earlier, these rods extend to about 12 feet long. Uh, but they collapse down to 20 inches, fits in a backpack really nicely. I'm in the tie a line right to the tip of the rod and at the end of that you have four feet of tippet tip. It is just a clear fishing line that goes between your main line and the fly and then you'll have your fly. So that's the only things that you need and you move your rod to cast the fly out the flight lands in the water and hopefully a fish takes it.  But one of my favorite stories behind the term Tenkara fly fishing, because nobody knows exactly what to Tenkara fly fishing is supposed to mean, which is funny. It's written in this Japanese script that doesn't give it an exact meaning that there is a story of uh, some angler in Japan catching fish after fish and they're targeting trout. I mean, that's the native fish that they have in Japan, where Tenkara fly fishing originated (and) he's catching fish after fish. A passerby walks by…he's like, how could you catch so many fish without having to stop and Change Your Bait? You know, most people would be familiar with fishing and he's like, well here at the end of my line I have this fly. I tied it using some thread and a feather. I cast and the fish sees the fly coming from heaven and he takes it. So one of the main interpretations of the word Tenkara fly fishing is that it means from heaven, because of the fly coming from heaven and having the fish take it.  
Mark : 05:51
So you're from Brazil, you live in the US and you brought this Japanese style of fishing to the US.  So tell us how you first got exposed to Tenkara fly fishing.
Daniel: 06:04
So I grew up fishing bait, fishing, like with cane poles as a kid in Brazil. And then I used telescopic, or what we call a crappie pole, you know, telescopic rods using bait. Um, so fishing is being a part of my life for a long time. And I was about 14. I really got the fishing bug, and that's how I really got obsessed with fishing. And then eventually I became interested in fly fishing when I was about 17. That was in Brazil. And then I moved to the states, fly fish the bunch and at one point I was also a pretty involved in fly fishing as a director of a fly fishing club in San Francisco and one thing that I noticed is that so many of my friends and people that came to the club looking for information on how to fly fish, uh, there were very intimidated by the whole idea of fly fishing. It's like, oh, they went to the shop and they try to sell me $800 worth of gear, or I picked up a book and they kind of, it seemed like I had to learn Latin, you know, to fly fish in, right in the middle of that. And like getting the feedback from friends and members of the club. Um, I discovered Tenkara fly fishing. Uh, my wife, she's Japanese American and 2007 we started talking about going fishing or going to Japan to visit her relatives. And I told her, I really want to meet your grandparents, but I also want to fly fish when I'm there. So I started doing some research and learned that in Japan they have this method of fishing that is very simple. Um, when we went there, I bought a Rod, brought her back, went backpacking, and totally fell in love with it, but I couldn't find any information about Tenkara fly fishing at all, like on the web in English.
Tenkara Fly Fishing Podcast