Venison Jerky Recipe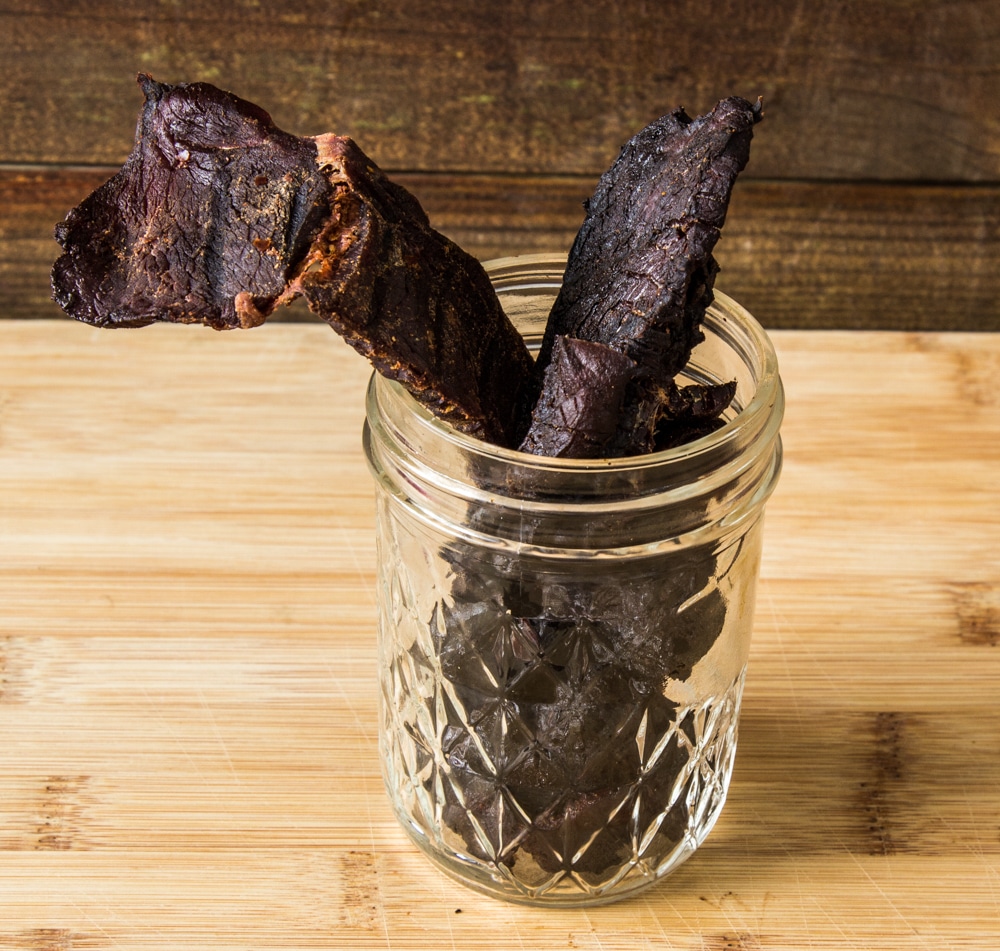 If it was 15 years ago, you wouldn't have been able to convince me that making jerky with venison was anything but a waste of good meat. This wasn't because I didn't like jerky. It probably had more to do with all the subpar venison jerky I had tasted over the years. We have all probably had that one friend who makes way too much jerky, and it's always a little too salty or too dry. I grew up with that kind of jerky.
Is It Really Venison Jerky?
It seems that everyone I had encountered up to that point would slice it so thin that when it dried it was like crispy potato chips.  And if not that, they would use ground meat and pump out those jerky ropes that had a weird texture and were often too salty.
I swore off making jerky after my first few attempts at it. The problem was that what I made turned out just like the venison jerky I'd eaten while growing up. There were plenty of other ways I could eat meat and I didn't really miss having venison jerky.
Giving Jerky A Second Chance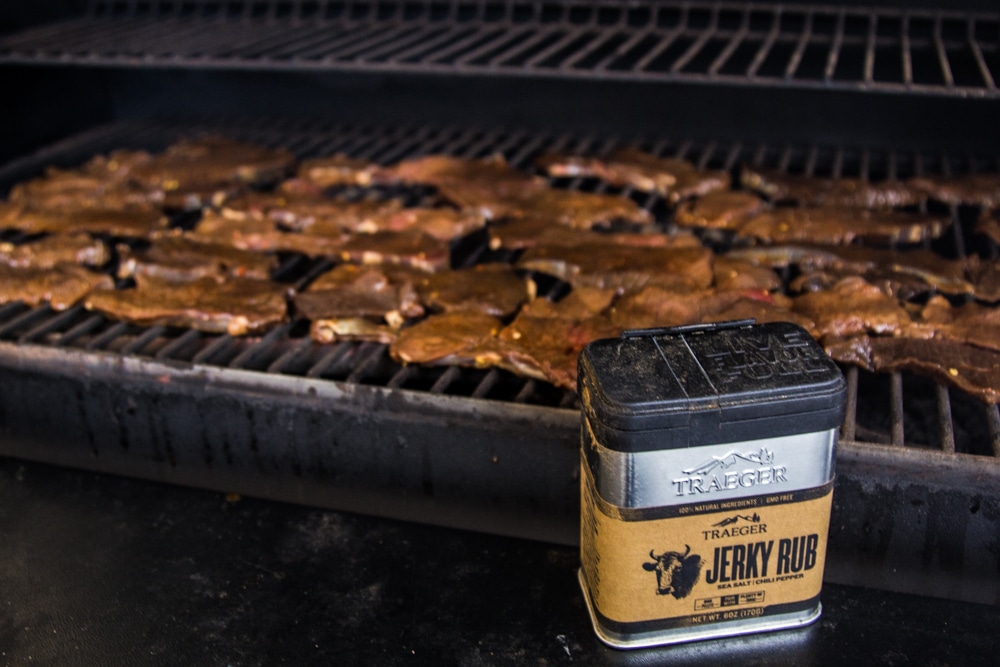 Over that last couple of years, I started to give jerky a little more thought. I wanted to have more options that didn't require refrigeration to take with me on longer trips in the woods.
I had heard that goose made a tasty jerky and I had a bunch of goose breasts in the freezer. So, I gave it a try. To avoid over-drying the meat I cut it a little thicker than usual. With the meat cut a little thicker I was able to have more control over the drying process. In the end I was able to get a much better product. Once I figured it out with goose breasts I decided to give it a try with a venison roast.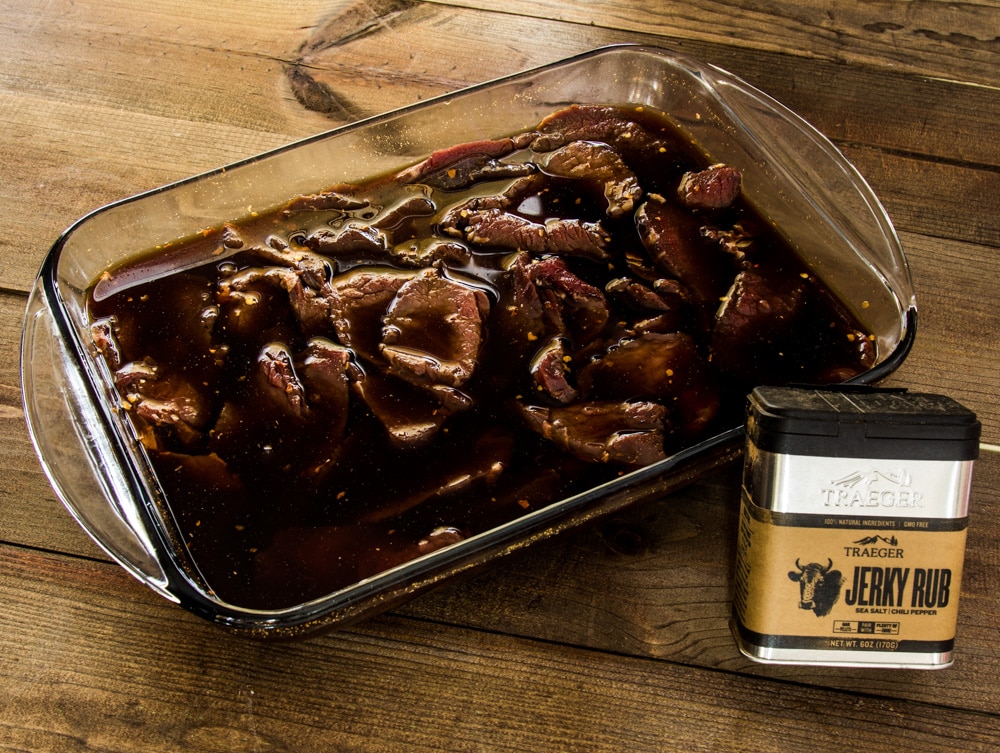 When I got the smoking and drying figured out, I wanted to perfect the seasoning and spice blend. I tried the Hi Mountain brand and really enjoyed the garlic black pepper flavors. I also tried making my own seasoning and really enjoyed it as well.
Traeger makes a jerky blend, so I picked up some of theirs and gave it a shot. What I like about the Traeger jerky blend is that it's easy to use. You just add apple juice and soy sauce to the seasoning blend and you're ready to go. I like to slice the meat about 3/8 of an inch thick to get the right moisture content.
This is a super simple Jerky recipe. I really like the way the apple juice adds sweetness to the final product. Now when I am out in the woods or out on a lake I will have a little venison to take with me.
Venison Jerky Recipe with Traeger Seasoning
2 lbs venison roast, sliced 3/8 inch thick
2 cups apple juice
1 cup of soy sauce
6 tablespoon Traeger Jerky Rub
Combine the ingredients and pour over the sliced meat. Allow to marinate for 12 hours. Place the slices of meat on a smoker and smoke at 180 for 4-5 hours. I like to start checking on it at the 3-hour mark. Sometimes the pieces dry out at different times and you can overcook some of it and have other pieces that aren't done enough.