Lemon Dill Cream Cheese Spread Recipe to accompany smoked fish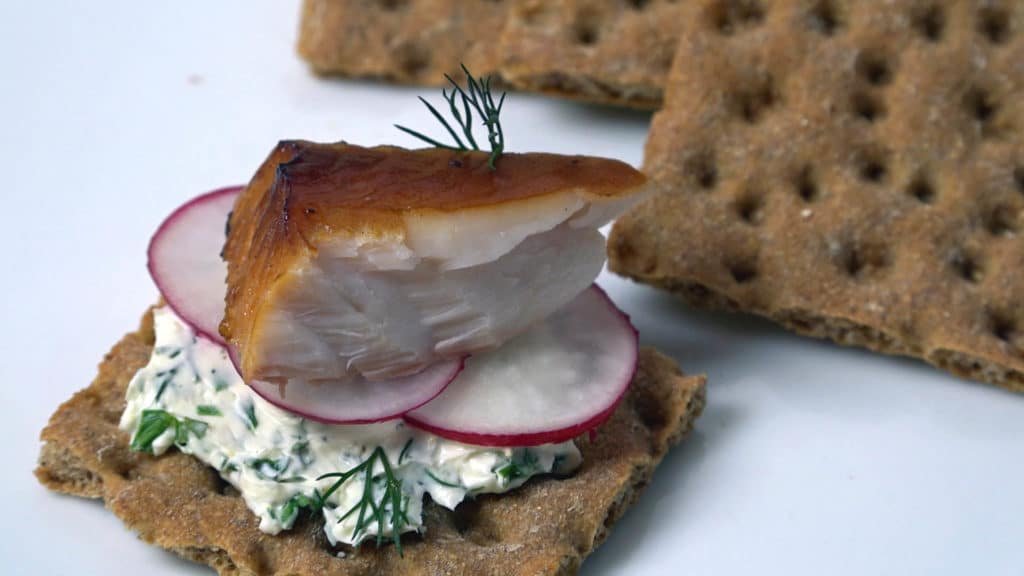 Here's a simple recipe for making your own lemon dill cream cheese spread that goes great with smoked lake whitefish. It can also be a great compliment to a smoked fish of any kind, but here we use smoked Lake Whitefish. Make sure to check out the video of winter spearfishing for the main ingredient in this recipe.
Ingredients:
– 2 cups of smoked lake whitefish
– 3 tablespoons of sour cream
– 2 tablespoons mayonnaise
– 1 pinch+ of Old Bay™ Seasoning
– 1/8 teaspoon of Worcestershire sauce
– 1/8 teaspoon of Tabasco™ or hot sauce of choice
– A dash of liquid smoke (optional, depending on the amount of smoke in your fish)
– Fresh cracked pepper to taste
Mix the smoked fish, mayo and sour cream by hand or in a food processor. Add remaining ingredients and blend until it has a nice consistency. Taste and add more of any ingredient to match your taste preference. Serve with crackers.