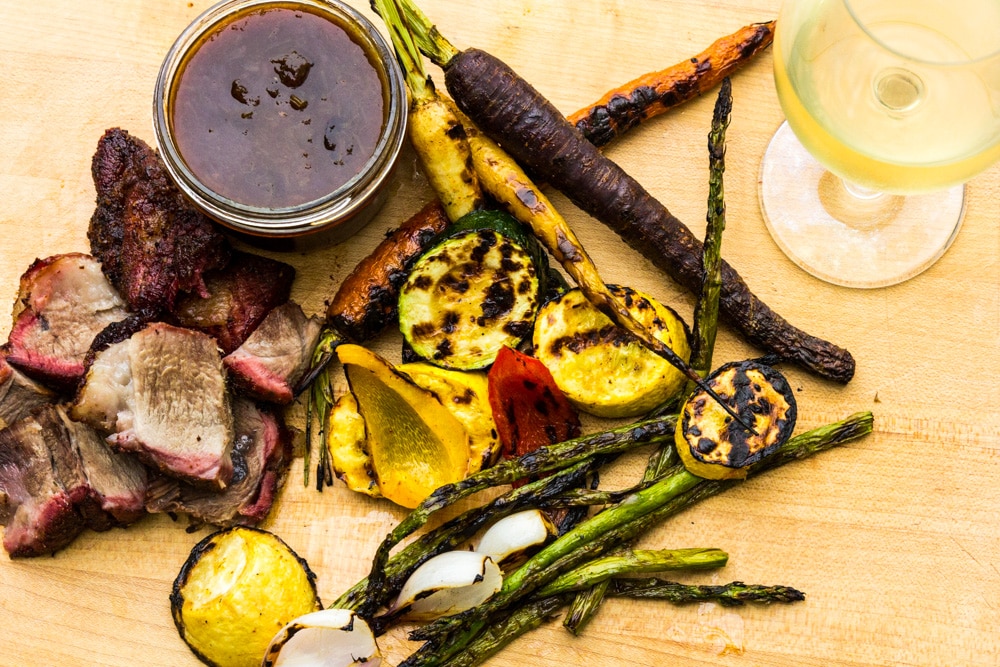 Rhubarb Chutney
Everybody looks forward to the summer for different reasons. Some are looking forward to weekends at the cabin others are looking forward to vacations. Many people who live here in Minnesota look forward to fishing or hiking during our brief weeks of heat. All of these activities are great, but what I look forward to the most is the fresh produce that comes from the garden and the farmer's markets.
With all the warm weather and abundance of rain we've had my garden is already overgrown. The zucchinis look like something you might find in a rain forest, the tomatoes are booming, and I have peppers that are nearly ready for picking.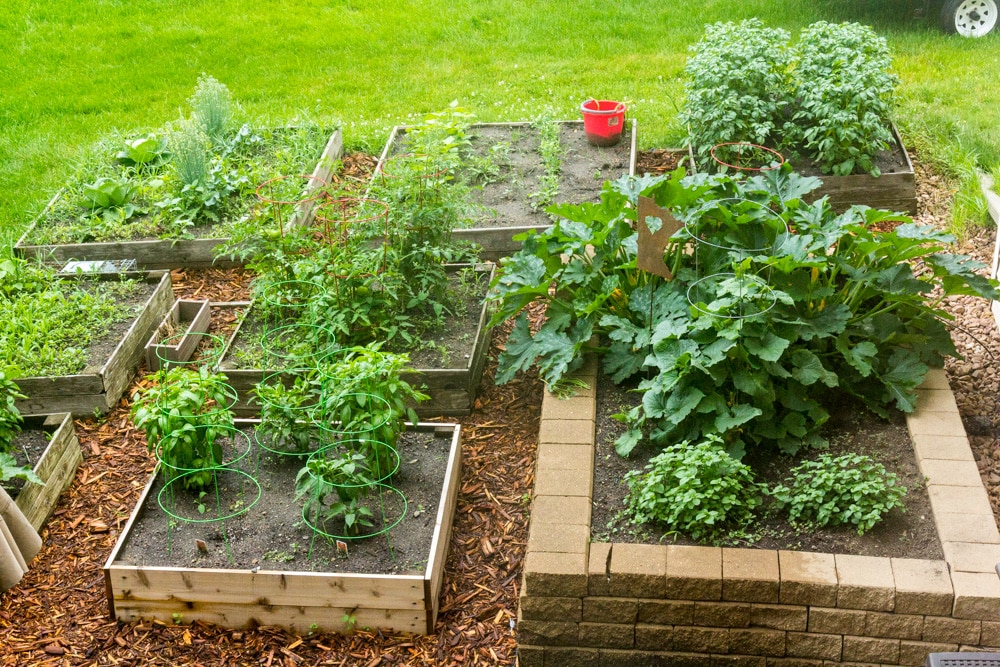 The peas and beans were looking great, until a bunny came in and chewed them to the ground. I'm currently looking for rabbit recipes. So, if that bunny makes another appearance he may end up in a pot.
The only thing I don't have in my garden this summer, and that I wish I had, is Rhubarb. Rhubarb always makes me think of my grandma and spending time on Leech Lake at my grandparent's cabin. Grandma always had Rhubarb jam or Rhubarb crisp made, and it is one of my favorite things to eat.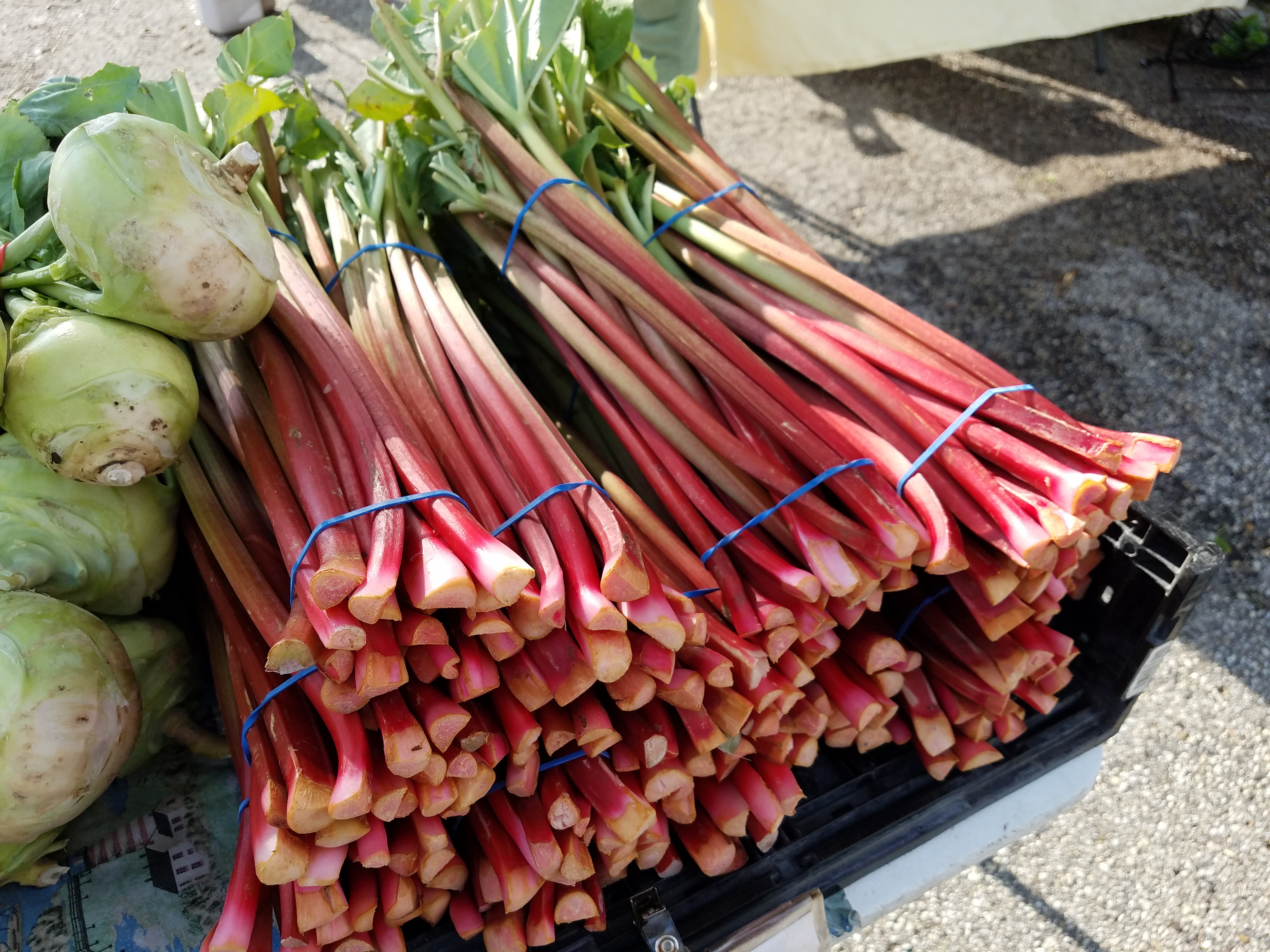 Free Rhubarb?
A couple of weeks ago, my buddy, Matt called and asked if I wanted some rhubarb. Of course I did! So, I headed over to his house. When I got there he had piles of it already cut and had a few plants for transplanting. I went home with eight pounds of rhubarb and two plants I could drop into my yard. Due to his generosity I will now have my own rhubarb to look forward to next year.
I knew exactly what I was going to do with the rhubarb. My wife had just picked up some strawberries at the farmer's market so strawberry-rhubarb jam was definitely going to happen. I also wanted to make some rhubarb chutney.  Chutneys are a type of Indian condiment that was adopted by the English and is typically served alongside meat and fish.
They are a beautiful combination of sweet, sour and spicy and I love them alongside all types of wild game and fish. I typically make two types of chutney. Rhubarb chutney and one made with wild plums. I love both alongside ducks and geese and they also go great with grilled fish.
When I picked up the rhubarb from Matt he also had another gift for me. A couple of Mangalista pork roasts he had gotten from a friend of his. Mangalista's are a Hungarian breed of domestic pig known for their curly coat of fur. They are prized for their fat. Matt's friends, Scott and Michelle Anderson run Little Curly Pig Farm and raise Mangalistas. I had heard of the breed, but I had never eaten the meat before. I can honestly say it was some of the very best pork I have ever eaten. I served it alongside some grilled veggies and some of the rhubarb chutney. I'd like to say the chutney is the reason it was so good, but the pork was awesome all by itself.
Rhubarb Chutney
10 whole black peppercorns
1 Tbsp Black mustard seeds
1 Tbsp Ball® pickling spice
4 Tbsp grated orange zest
2/3 cup fresh orange juice
6 cups chopped rhubarb
3 cups lightly packed brown sugar
2 cups maple sugar
3-1/2 cups cider vinegar
3 cups chopped onion
1-1/2 cups dried cranberries
2 Tbsp finely chopped garlic
2 Tbsp finely chopped ginger root
1 Tbsp curry powder
1 tsp ground allspice
DIRECTIONS
Tie peppercorns, mustard seeds and pickling spice in a square of cheesecloth, creating a spice bag.
Combine orange zest and juice, rhubarb, brown sugar, vinegar, onions, raisins, garlic, and ginger in a large stainless-steel saucepan. Bring to a boil over medium-high heat, stirring constantly. Reduce heat and boil gently, stirring occasionally, for 45 minutes.
Add curry powder, allspice, and reserved spice bag; stir well. Boil gently, stirring frequently, until thick enough to mound on spoon, about 30 minutes.
Prepare boiling water canner in the meantime. Heat jars in simmering water until ready for use. Do not boil.
Ladle hot chutney into hot jars leaving 1/2 inch headspace. Place the top on the jar and then apply band and tighten until fingertip tight.
Process in a boiling water canner for 10 minutes.