Venison Heart Tartare
WARNING!!! CONSUMING RAW OR UNDER-COOKED MEATS, POULTRY, SEAFOOD, SHELLFISH OR EGGS MAY INCREASE YOUR RISK OF FOOD-BORNE ILLNESS, ESPECIALLY IF YOU HAVE CERTAIN MEDICAL CONDITIONS.
THE FOLLOWING RECIPE CONTAINS RAW MEAT AND EGGS. AS WITH ANY FOOD, IF YOU ARE UNSURE OF THE SAFETY OF THE INGREDIENTS YOU ARE USING PLEASE DO NOT MAKE THIS RECIPE.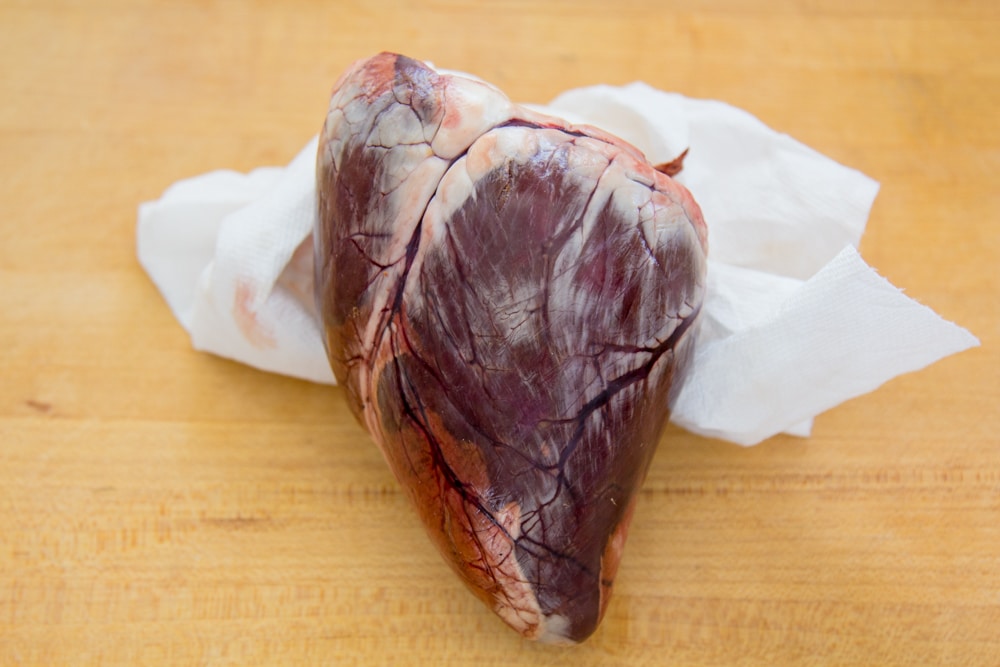 Now that I got that out of the way I will say this. If you hunt your own meat, and butcher your own game, and you are certain your meat has not been contaminated, this recipe will blow your mind.
The Heart Meat
The heart is one of my favorite cuts of meat. One of the best ways I have ever eaten heart is in tartare. Heart tartare is a preparation of the meat without cooking it in anyway. Because the heart is so lean, the meat can be tough to cook. By serving it raw you get the full flavor of the animal that you hunted.
There are a couple of things you need to keep in mind when making tartare. Cold is king, the meat should be very cold, if not frozen, when preparing it. You can make tartare with fresh killed animals but just to be safe I always freeze my venison before making tartare. I will vacuum seal a heart and leave it in the freezer until I am ready to use it. The heart I used in this recipe was from last October.
The Preparation
To mince the heart you have several options. You can thaw the heart and run it through a meat grinder with a coarse blade. Another option would be to pulse it a few times in a food processor. Whichever way you do it, you don't want to turn it into a paste. You will want some texture.
For that reason I like to cut mine by hand. This can be accomplished by cutting the meat while it is still frozen. Take the heart fully frozen out of the freezer and place it in the fridge overnight. It will thaw very slowly and still feel frozen, but you can cut it very easily with a good sharp knife.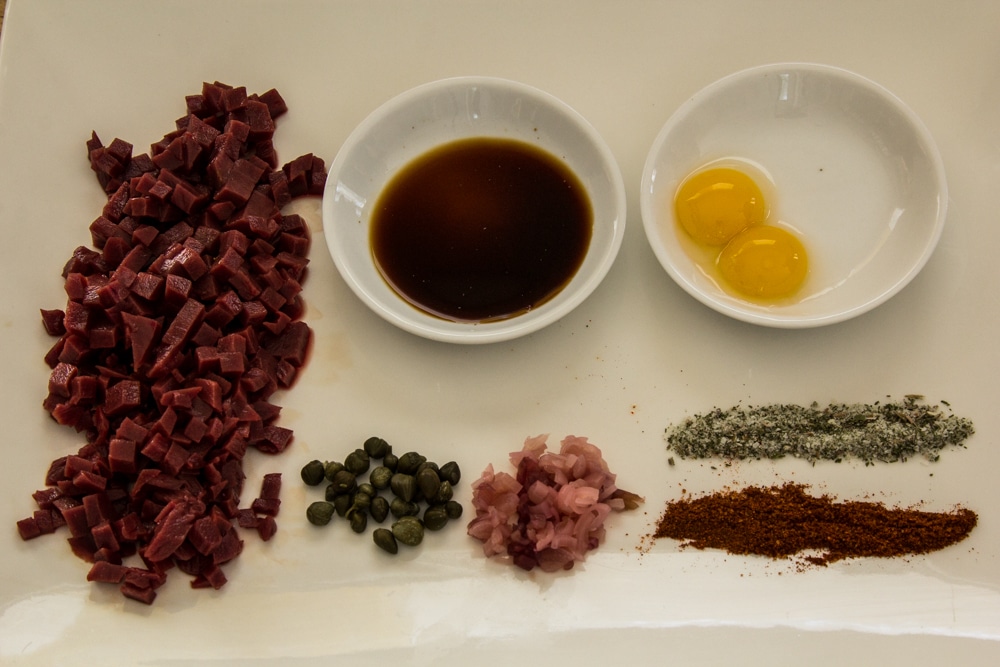 I like to trim the heart first and cut away any fat or connective tissues that are present. When you cut a heart in half you will see small strands inside the heart known as purkinje fibers. They help the heart contract. They need to be removed because they are tough and unpleasant to chew on. Once you have trimmed the heart, make ¼ inch slices. Then cut the slices down to ¼ inch cubes of meat. I have found that this gives the meat just the right texture.
At this point you just mix it with the seasonings you have chosen and serve it up very cold. Traditionally it is  served with onions, capers, pepper and Worcestershire sauce.  The great thing is once you have tried it you can make it your own and season it with whatever you like. This is my favorite version, but experiment to find what you enjoy best and give it a try.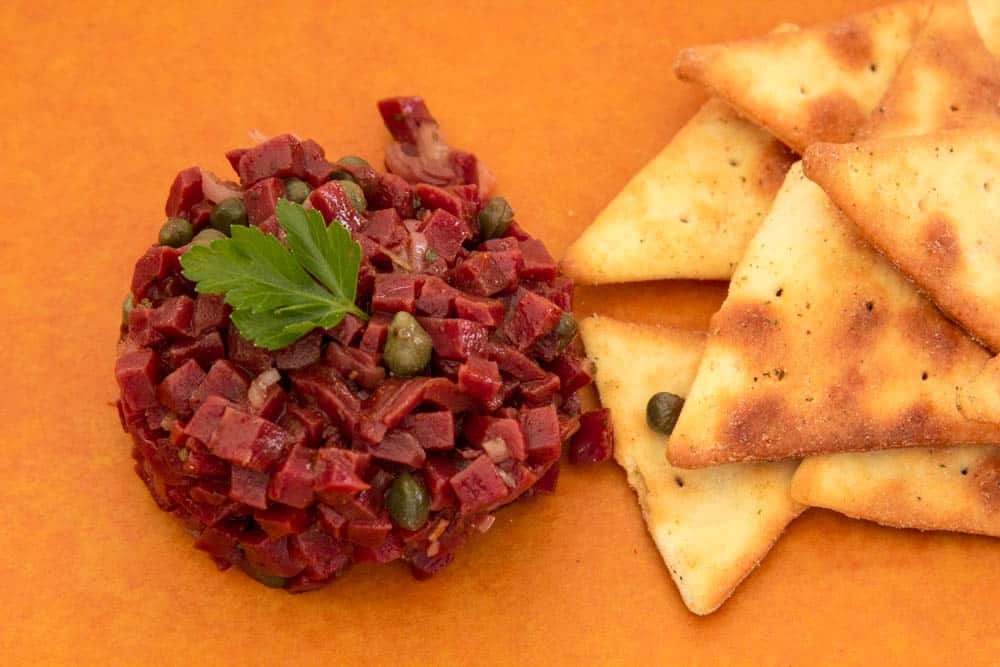 Venison Heart Tartare
1 Deer heart, trimmed of all fat and connective tissue
2 tsp Worcestershire sauce
2 quail egg yolks
1 tablespoon of capers
1 tablespoon of pickled ramps, minced
1/2 tsp ramp salt
1/2 tsp chili powder
Stir the ingredients together, plate and enjoy.