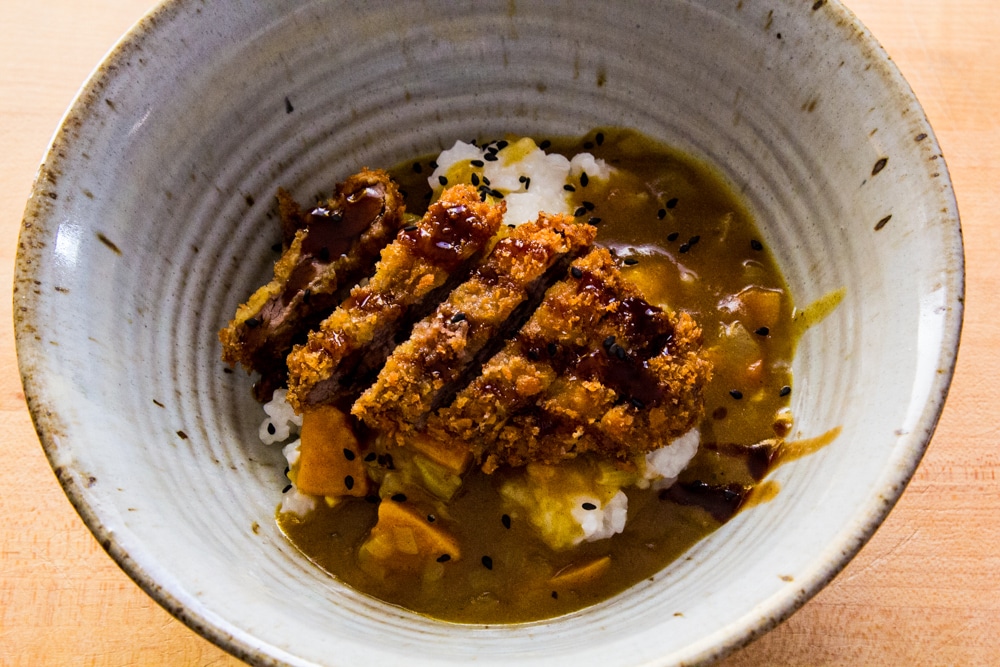 This Katsu Curry Recipe is so easy to make, and it tastes amazing to anyone who loves the flavors of a curry.
From Tuna Casserole To Curry
During the mid-nineties I was in the Navy and ended up being sent to work at a base clinic in Sasebo Japan. It's a core city in the Nagasaki prefecture. At the time I had little idea of what defined good food and was really only focused on one thing: having a good time. I wanted to get through my time in Japan so I could go home and get on with my life. To this day, that attitude stands as my biggest regret.
I made a lot of great friends while I was there, and I did explore a little bit of the culture and food, but not nearly enough. At the time, my greatest accomplishment in a kitchen was figuring out how my mom made tuna casserole. I know that I missed a great opportunity to really dive into the culture and food of a pretty amazing place.
Beer, The Ultimate Appetizer
One of the things I did do while I was there, was drink a fairly decent amount of Japanese beer. So much so that when I got home from Japan in 1998 I steered clear of them. I had not really had a Sapporo or Asahi since then, until recently.
Most evenings back then included a few beers, and after that food always sounded like a good idea. One of my favorite things to get was the Katsu curry at a place called Hokka Hokka Tei. Hokka Hokka was kind of a fast food joint serving up some common Japanese foods. It was kind of like a Chipotle, only for Japanese food. It was really high quality and tasted great, but you had to order and then go.
From Fishing To Food
The Katsu curry I used to get was this brilliantly fried pork cutlet that had a great crunch. Underneath the cutlet was a pile of slightly sweet and sticky rice smothered in a Japanese curry. After a few beers and a night of singing karaoke that Katsu curry was one of the best things I remember eating during my tour. Unfortunately, when I came home from the Navy I had no Idea how to make it and had almost forgotten all about it.
Then a couple of weeks ago my buddy Rick called and said we should get together. Our initial plan of ice fishing fell through, so instead we decided to meet for lunch. We chose a place called Masu, which serves up Japanese foods and sushi.
Rick ordered a Sapporo and since I hadn't drank one in nearly 20 years I decided to join him. It came with a shot of the restaurant's house-made ginger whiskey and instantly I had a craving for some Katsu curry. It just so happened that this place was serving Katsu curry as their lunch special. Three hours later and a few beers into the day I was on a mission to make some Katsu curry at home.
A New Kind Of Katsu Curry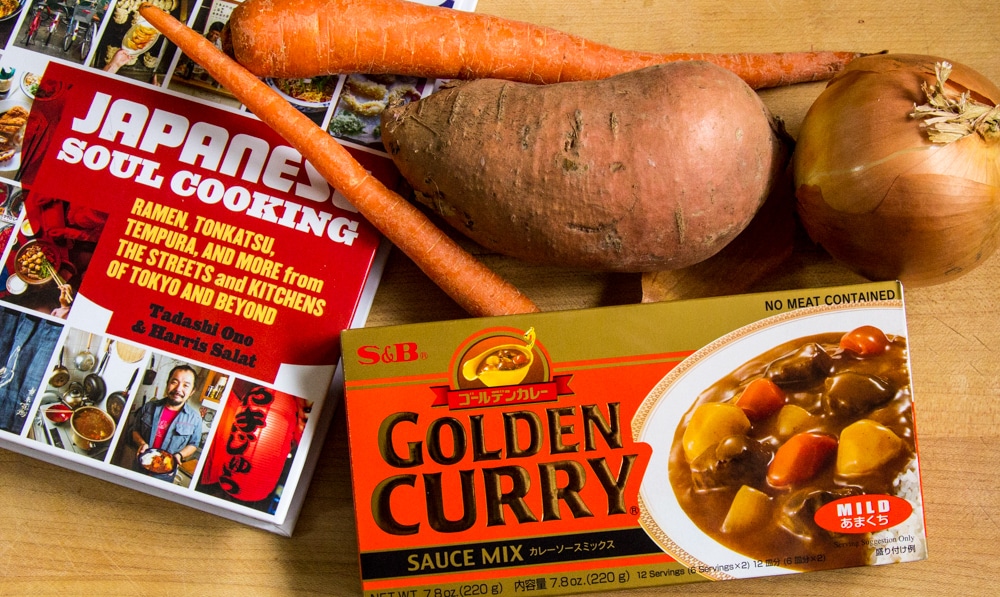 It didn't take long for me to come across multiple recipes online that pointed towards something called S&B golden curry sauce mix. It is basically an instant curry sauce, but it's flavor is wonderful and it tastes exactly how I remember the Katsu Curry In Japan.
I have made Katsu in the past which is just a cutlet of meat that has been pounded flat and breaded in panko bread crumbs and then fried until golden brown and topped with Tonkatsu sauce.  Tonkatsu is a sweet and savory sauce that adds balance to the dish. There are recipes for making your own online, but you can find Tonkatsu at most Asian grocers.
So, pull some venison chops out of your freezer and take a food journey to Japan. Let me know how it goes. I hope you enjoy it as much as I do!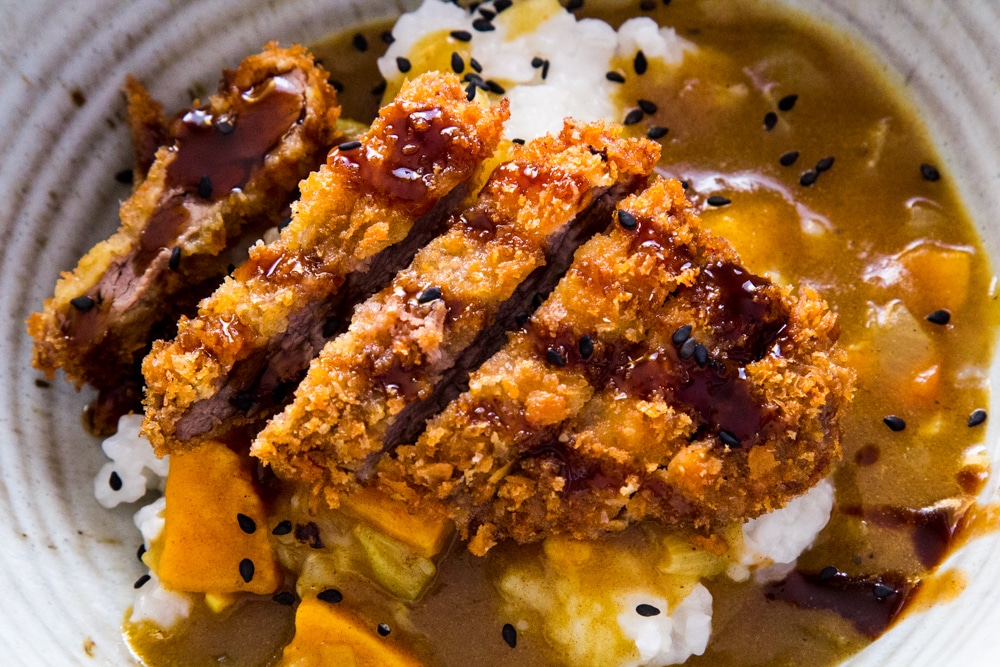 Venison Katsu Curry
For the Cutlet
4 venison chops (pounded to about ½ inch thick)
½ cup all-purpose flour
2 eggs beaten
1 cup panko bread crumbs
1 cup oil for frying
Place the venison chops between 2 pieces of plastic wrap and pound them flat to about ½ inch thick. Coat each cutlet in flour then dredge in egg wash and finally coat with panko bread crumbs. Fry in 325 degree oil for about 2 minutes on each side.
For the gravy
1 sweet potato, cut into 1 inch cubes
2 carrots, diced
½ cup diced onion
1 clove of garlic, minced
1 brick of Golden Curry
3 cups of water
2 tablespoons of butter
In a medium sized sauce pan heat the butter over medium heat until melted. Add the onion and garlic and cook for 1 minute. Stir in the carrots and sweet potatoes and cook for 3-4 minutes. Add the water and bring to a boil. Then turn the heat down and simmer for 10 minutes. Add the brick of curry and stir until it dissolves.
To finish the dish pile up some rice in a bowl and cover with the curry. Cut the venison cutlet into strips and place on top of the curry. Top with tankatsu sauce and serve.