Pheasant Stew with Spiced Dumplings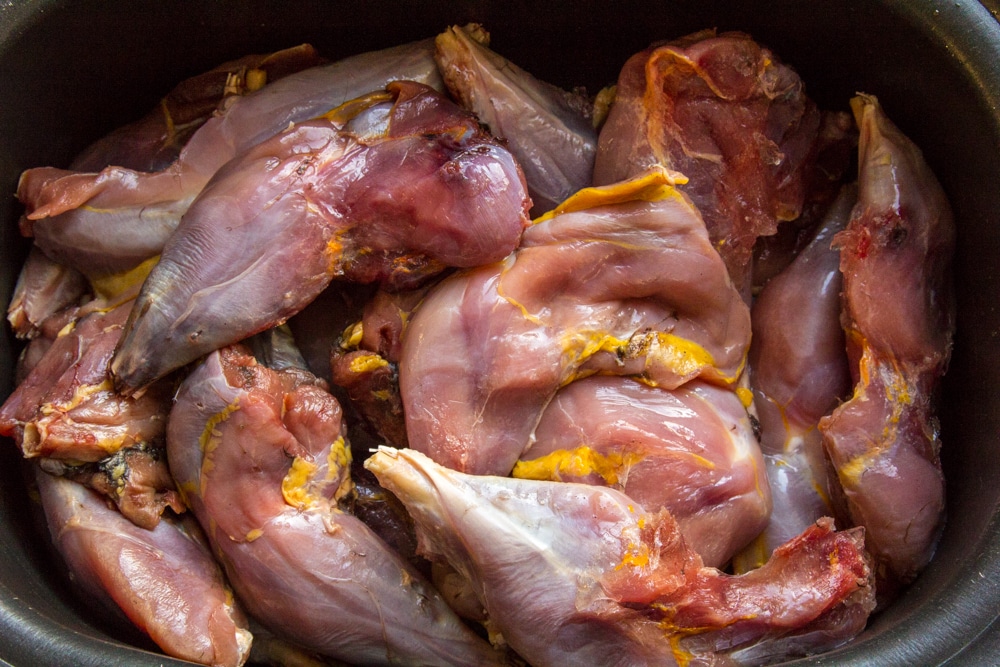 February was a hard month. We had record snow falls, record low temps and one state-declared emergency. February didn't leave me a whole lot of options for outdoor adventure. The idea of trudging through thigh deep snow in the woods for one last hunt of rabbits and squirrels did cross my mind. However, that little voice in my head won out, whispering oh so softly, "but it's so nice and warm inside, and we have bourbon here."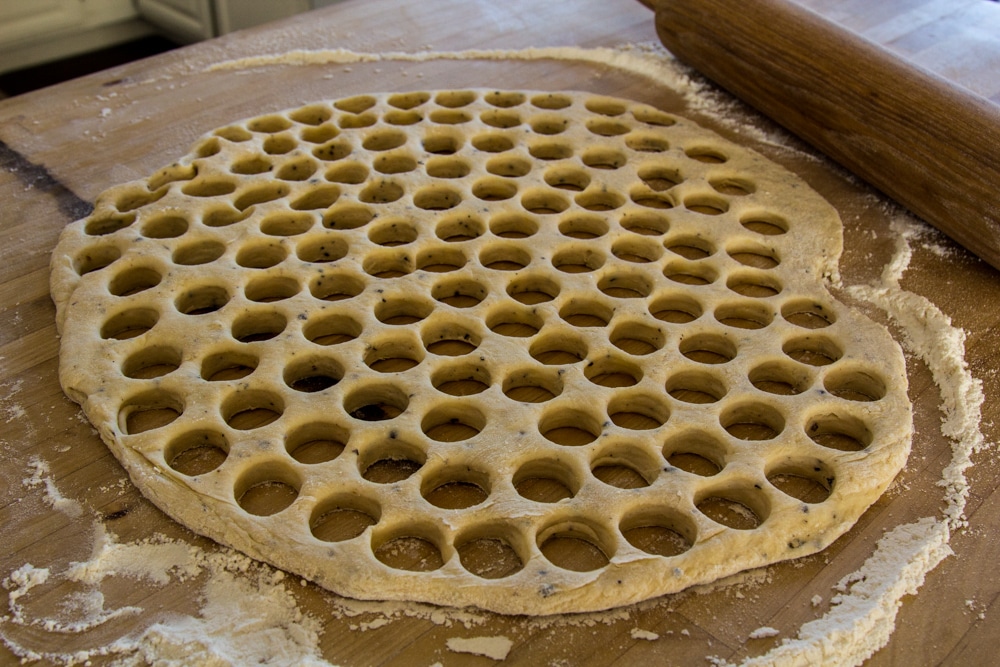 Still most of the month was spent indoors dreaming of spring and the possibility of catching trout and gathering ramps and morels. One highlight was that Netflix released a new season of the Chef's Table with an episode featuring Sean Brock. If you are not familiar with him he is a southern chef and his book "Heritage" is one of my favorites.
After watching his episode I pulled his book off the shelf and started flipping through the pages. I always love looking through cookbooks that I haven't cooked out of in a while. There are always recipes that jump out to me that didn't before. This time it was his Rabbit stew with black pepper dumplings that caught my eye.
I didn't have any rabbits in the freezer because as I stated earlier I just couldn't muster the motivation to go get one. I did have some squirrels in the freezer and the thought crossed my mind to use them but my wife just wasn't feeling too squirrely at the time. As I dug further into the freezer trying to find something that might be a good substitute I found a couple of small bags with pheasant legs. My wife has always enjoyed pheasant and a stew seemed like a perfect fit for some pheasant legs so I thawed them out and got to work.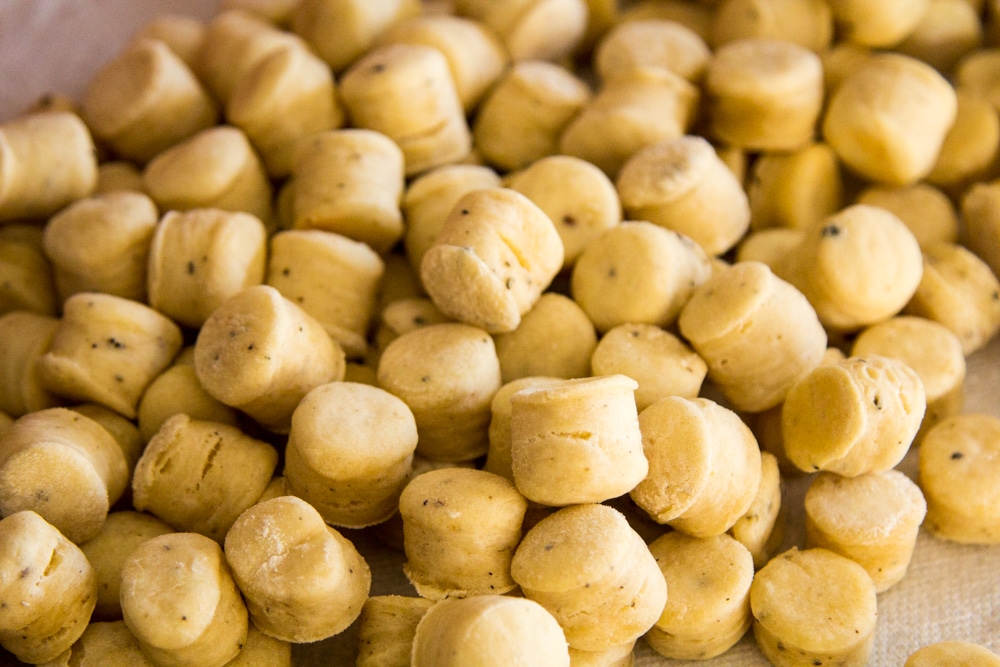 This is kind of a two part recipe; the first part is just cooking the meat and getting your stock. For this I placed all the legs in a crockpot and covered them with water. To this I added one large onion, two carrots and two stalks of celery. For aromatics I added three bay leaves, a couple sprigs of thyme and a teaspoon each of juniper berries and allspice berries. I set it on high for 4 hours and the meat was falling of the bone by the time the buzzer rang.
The difficult thing about working with pheasant legs is all the connective non-edible parts. There are tons of sharp little toothpick-sized tendons in the legs that need to be picked out. Once the legs were cool enough to handle I picked all the meat off the bones and picked out all the tendons. It really wasn't too hard.
Once you have all the meat free you will need to strain the liquid to get all the vegetables and little bits of stuff out of your stock. I strain mine through some cheese cloth and a fine mesh sieve. Then set the stock aside to use in the pheasant stew.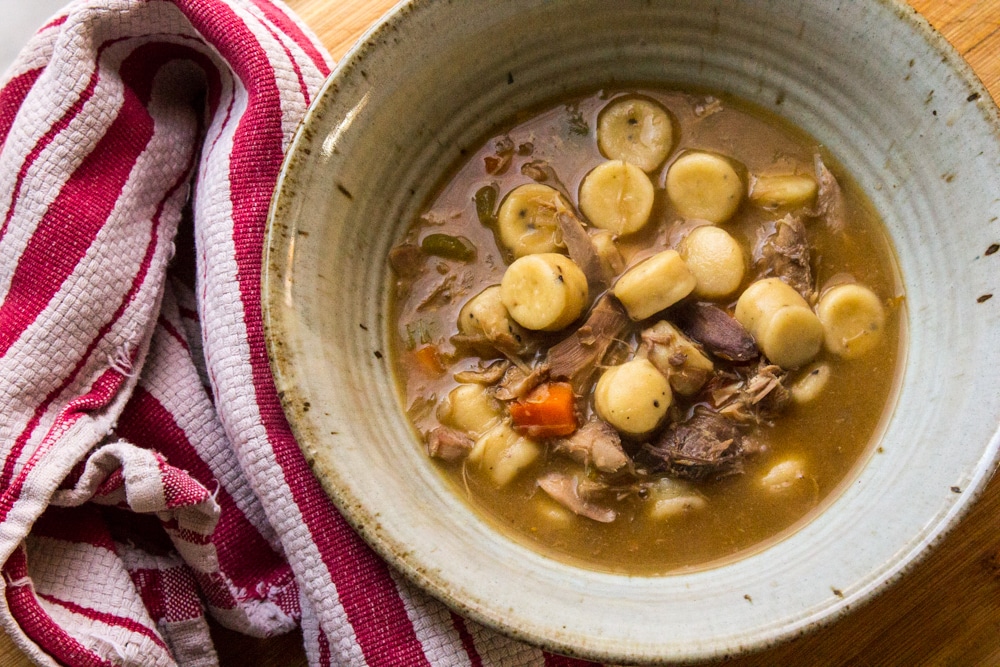 Pheasant Stew with Spiced Dumplings
For the Dumplings
3 ½ cups all-purpose flour
1 ½ tsp baking powder
½ tsp kosher salt
1 tsp black pepper
½ tsp ground allspice
½ tsp ground juniper
8 tablespoons unsalted butter, chilled
1 ½ cups buttermilk
Add the flour, baking powder, salt and spices to a bowl and whisk to combine.  Cut the chilled butter into the flour mixture and work together until it resembles corn meal. Stir in the buttermilk and work into a ball. On a floured board roll out the dough to about ½ inch thick and cut out the small dumplings. I used an apple corer to make the small dumplings. Place all the dumplings on a baking sheet and bake in a 375 degree oven for 10 minutes. When the dumplings are done set them aside until you are ready to use them.
For the stew
3 cups shredded meat from the pheasant legs
2 quarts of the reserved stock, (you can use chicken stock if you don't have enough)
1 large onion, diced
2 stalks of celery, diced
1 large carrot, diced
2 tablespoons butter
¼ cup flour
1 tablespoon dark soy sauce
½ tsp fresh thyme leaves
In a heavy-bottomed pot or Dutch oven heat the butter over medium high heat until the butter is melted and bubbles. Add the onions, celery and carrots and cook for 5-6 minutes until the onions are translucent.  When the vegetables are ready, add the flour and stir until it absorbs all the butter. Add the stock and stir for a couple minutes. Add the meat back in and bring back to a boil. Turn the heat down to a simmer then add the thyme and cook uncovered for about 20 minutes.  Stir in the soy sauce then add all the dumplings and continue to simmer for 10 more minutes. Season with salt and pepper and serve.
Recipe: Pheasant Stew with Spiced Dumplings