Podcast: Play in new window | Download (Duration: 7:15 — 10.0MB) | Embed
Subscribe: Apple Podcasts | Google Podcasts | Spotify | RSS | More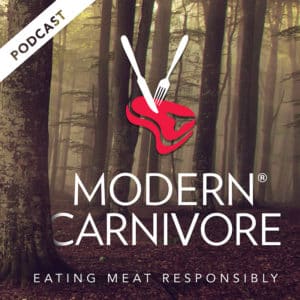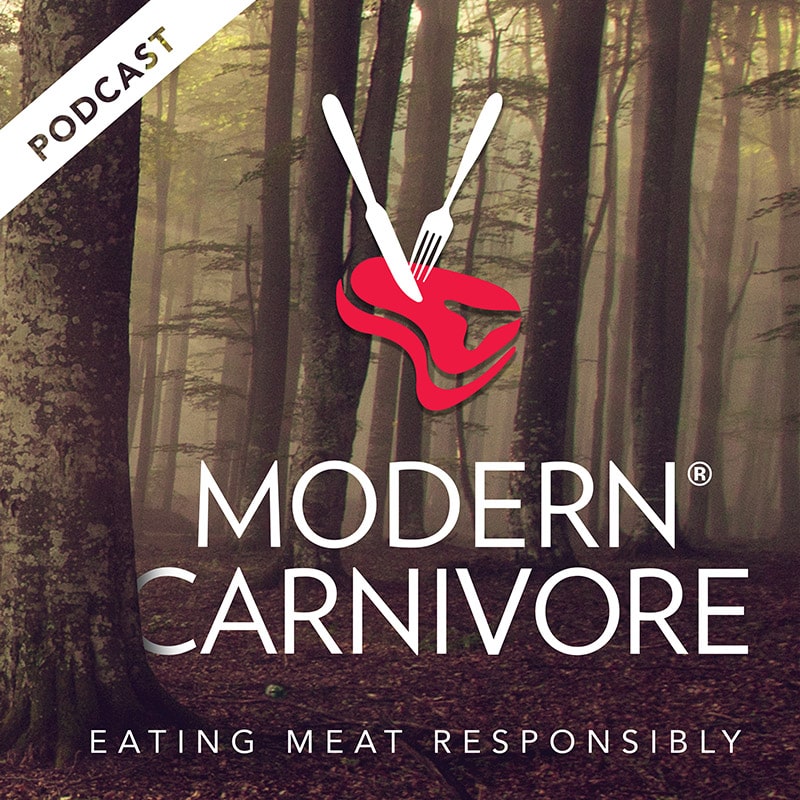 Welcome to this first episode of the Modern Carnivore podcast! In it I share with you who some of our upcoming guests will be, and the type of topics we'll cover related to outdoor adventures and cooking wild food. We'll bring out new episodes of the podcast regularly so you can hear what's going on the world of food, hunting, fishing, foraging and other adventures. This is a great format to tell these stories and we hope you like it! And, if you do please tell your friends.
Check out the Modern Carnivore Podcast with conversations about responsible eating and new outdoor adventures!
Click To Tweet
Why Listen to The Modern Carnivore Podcast?
With all the podcasts out there why would you want to listen to this one? Well, if you're looking for a new adventure in the outdoors we've got some very interesting guests talking about topics related to honest food and wild adventures. Get ready to be entertained and enlightened on topics related to hunting, fishing, foraging…and more.
Here are just a few of our upcoming podcasts:
Episode 2: Robyn Migliorini from Modern-Hunters.com shares her story of going from vegan to thoughtful hunter
Episode 3: Land Tawney who is the President of Backcountry Hunters & Anglers, and Ashley Peters who is a member of the organization in Minnesota join me for a conversation on conservation and public lands. We talk about why these two topics are so near and dear to the heart of hunters and anglers.
Episode 4: Cooking wild game well can be a daunting task for some, but not for Jamie Carlson and Jack Hennessy. These two experienced wild game cooks talk about everything from braising goose to grilling moose.
Do you have a question that you'd like answered on the podcast, or an idea for an episode? Shoot us a note at info@modcarn.com.
Subscribe to the Modern Carnivore Podast on iTunes and/or Stitcher.
Please support the podcast by giving us honest feedback on iTunes or wherever you listen to the podcast. And if you do like it, don't forget to tell your friends about it!
Check out the Modern Carnivore Podcast with conversations about responsible eating and new outdoor adventures!
Click To Tweet
If you enjoyed this podcast you may also like this video of why Modern Carnivore was created.
Here's a transcript of today's Episode
Intro: 00:09
Welcome to the Modern Carnivore podcast, a guide for those interested in hearing more about hunting, fishing, and other paths to eating more responsibly. Now, here's your host, Mark Norquist.
Mark: 00:26
Hello everyone. My name is Mark Norquist. I am your host for the Modern Carnivore podcast and I'd like to welcome you to this first episode of…our podcast. Really excited about launching this and sharing with you the conversations and interviews we've had with some really interesting people and a lot that we have coming up as many that are known and some that we'll figure it out as we go forward. People like Robyn Migliorini, Robyn grew up in Boston. She was a Vegan, started backpacking in college and eventually transitioned into becoming a hunter and was self taught. She and her husband really figured it out by watching YouTube videos and other things to really familiarize themselves with hunting. So I've got a great conversation with Robyn where she shares this journey into the world of hunting. We've also got a, an interview with Land Tawny. Land is the president and CEO of Backcountry Hunters and Anglers, which if you're not familiar with it, is an organization that is fighting to keep public lands in public hands. The whole public lands issue is becoming really interesting in last few years politically on a national level, and if you're getting into hunting and other outdoor activities, whether it's camping, hiking, or what have you, you're going to want to hear that episode and understand what's at stake and what organizations like it are doing. Land is a Montana native and has really dedicated his entire career to conservation. So that's a great conversation. And he's joined by Ashley Peters, who's a member based out of Minnesota and a new hunter. Also a Daniel Galhardo. Daniel is the founder of Tenkara USA, and we caught up with him a few months ago down in Arkansas and had a great conversation. He brought this Japanese-style of fly fishing to the US a few years ago and he shares his story about how he discovered this while he was in Japan and felt it was important to bring it here to the US. If you're not familiar with Tenkara, which I was not until recently, I think you'll find it very interesting. It's a very simple technique that's been around for a long time. So, you may be wondering, what is Modern Carnivore? And what are you going to be doing on this podcast? I've obviously shared just a little bit of the upcoming episodes to give you a little background on the Modern Carnivore philosophy related to eating and eating habits, and recognizing that meat is really an effective and integral part of the human diet, but when considering options or how to get meat in your diet, what are the things to consider?
Mark: 03:40
We like to say that you should look for the highest quality (of meat), you should consider quantity to make sure you keep that in check, and ask questions if you are buying from a local provider, or at your local grocery store, about what the origins of the meat. We'll also be sharing stories about getting into hunting, fishing and foraging, which (foraging) is obviously not meat, but a is part of that outdoor experience. And the reason why we want to do this is, is if you step back and look at, at our food system, we really disconnected ourselves here in the US especially I think, and many people recognize this. We've got the whole local food movement. People are joining CSAs looking for grass fed beef options, et cetera. And our goal is to really raise awareness with with people who may be doing that, but looking at all the options of getting meat on your table.
Mark: 04:48
And when you think about what we've done in this society here in the US, I think oftentimes we look at food primarily just as, as fuel to keep us moving, to keep us more productive to help us move on to the next stage. And the result of that is that our meals lose meaning and value, and when it loses value we look for cheaper options, which then degrades the quality within the system. And then we start outsourcing (our food production). As of late we've (even) started offshoring our food production, which has significant consequences. And so, with a lot of these changes we see things like chickens that have very little resemblance to what the, the animal originally was, in terms of the size (of the bird) and how long it took to raise et Cetera, because we've created this highly efficient protein delivery mechanism, in that example of the chicken, and it's really changed things fundamentally.
Mark: 06:01
But there are a lot of great examples of people going out and hunting wild animals, as one of the ways to get back to, to those, those, those original meals that we had. And we've got a lot of good things going on in our food system these days to, you know, we've got improved access to quality ingredients. There's never been more variety and choice for people. It's really unparalleled. And so there are a lot of good things too, as well as a lot of farmers and ranchers who are new, who are bringing out great products. And those are the types of things we want to share. So a lot of, a lot of fun things. So please listen in and listen to the next few episodes and if you like us, please subscribe and tell your friends about it. And we look forward to continuing the conversation.
Close: 07:00
Thanks for listening to the Modern Carnivore podcast. You can continue the journey by going to modcarn.com.