Wild Rice Potstickers
Like many of you I have found myself at home with more free time than usual. I've caught up on all my favorite shows and have introduced the kids to a few new movies we've been wanting to watch for some time.
Eventually I started to get hungry for something other than take out, or whatever we had in the freezer. This got me thinking about some of the things I've always wanted to try but didn't seem to have the time to dive into. I started with baking and made bagels and pretzels for the first time. Both were incredible and if you have never made either then I would highly suggest you do.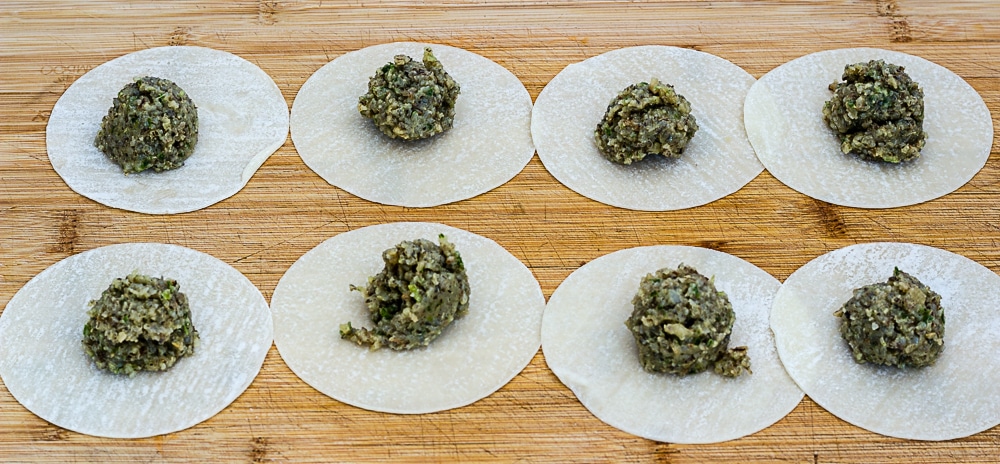 After baking I decided to catch up on all my sausage making. I made 45 pounds of venison sausages. Chorizo, breakfast sausage, chipotle cheddar summer sausage and andouille are now in the freezer. So, I'm stocked up on that front.
I have a pile of corn and wanted to make masa harina for tortillas and finally got around to nixtamalizing all of that. Side note: you will most likely be seeing some green and red tortillas soon.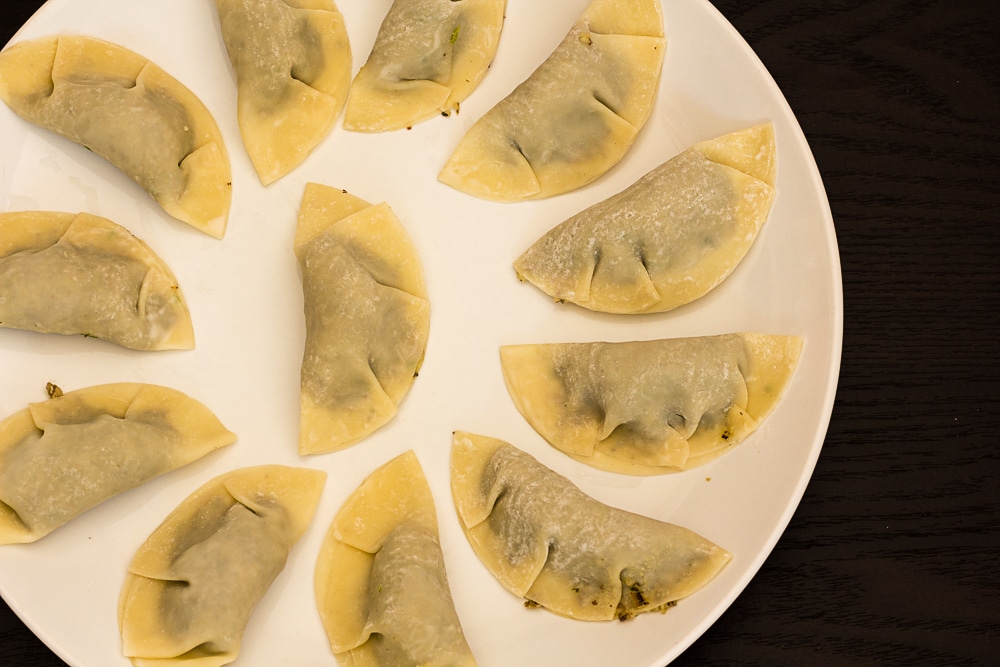 I also had several pounds of wild rice that I wanted to play around with. Last year I had gone to a food tasting. While there I tried wild rice mush. Wild rice mush is overcooked wild rice that has been pureed in a food processor. They served it with maple syrup and fresh berries. It was fantastic and got me thinking about what else you could do with pureed wild rice.
I played around with wild rice as a filling for ravioli or agnolotti and had great results. Then I thought about using it in a pot sticker. At first, I was going to mix the wild rice with some ground venison but decided to just go with straight wild rice. I am glad I did as the result was a delicious and delicate pot sticker with a great texture and wonderful flavor.
Wild Rice Potstickers 
1 package of store bought potsticker wrappers
1/2 cup wild rice
4 cups chicken stock, (you can use veggie stock if you want to keep it vegan)
1 bunch of green onions, roughly chopped
2 cloves garlic
1 tablespoon minced ginger
1 tablespoon soy sauce
2 tablespoons toasted sesame oil
1/2 tsp black pepper
2 tsp maple sugar (regular white sugar will works as well)
salt
In a medium sauce pan add the wild rice and stock, bring to a boil and then turn down to a simmer. cover and cook for 30-45 minutes. You will want to cook the rice until it is very soft.
Strain the rice and add it to a food processor with the remaining ingredients. Pulse in a food processor until smooth. Taste the rice mixture and season with salt as needed.
Place 1 level tablespoon of the potsticker filling in the center of a wrapper and fold in half to form a moon shape. Pinch the seam to seal the wrapper shut. Repeat with remaining filling and wrappers to get the wontons to stick together wet the edges with water.
Once you have prepared all of your potstickers, heat 1 tablespoon of oil in a non-stick skillet over medium high heat. When the oil is hot, place the potstickers in the pan and cook for about 30 seconds. You want the potstickers to get a little brown on one side. After 30 seconds add 1/4 cup of stock to the pan and then cover the pan and allow it to cook for 2 minutes. Remove the lid and give the pan a shake to prevent the potstickers from sticking. Continue cooking until the stock has evaporated. Remove them from the pan and serve immediately.