Bird Dogs, Ducks and Stroganoff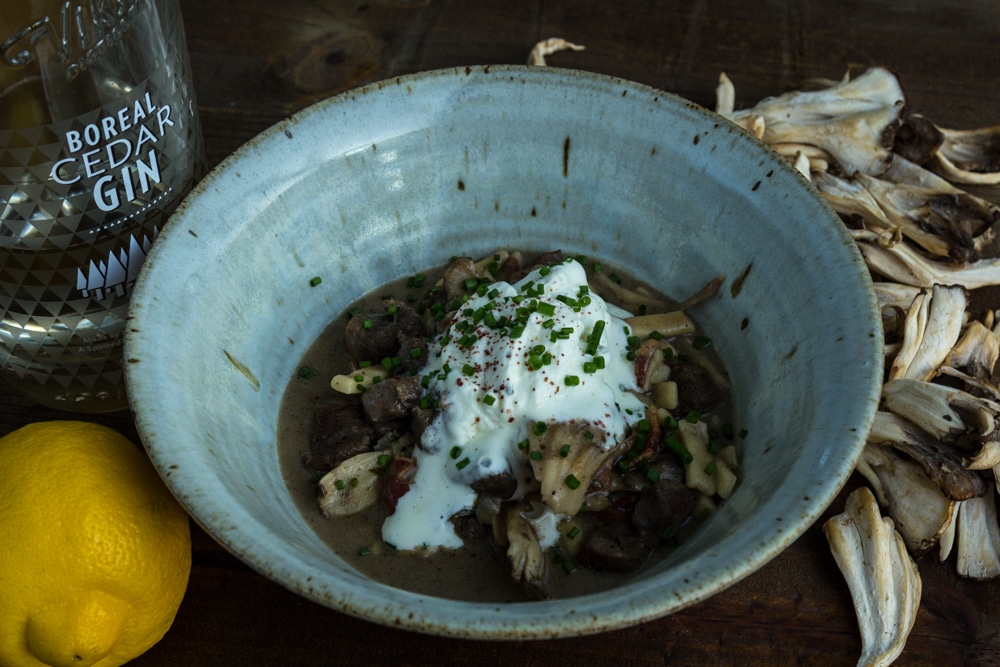 The Minnesota waterfowl season is upon us. Like many previous openers, I recently found myself near the town of Wabasha (MN) hunting with the great and powerful Eric Passe. Prior commitments meant that I could only get out for the opening morning hunt, but it was still an eventful and wonderful time.
Camaraderie
Eric and his son Jakeb have been kind enough to include me in their hunts on opening day. There have been many great firsts while in the blind with them. Jake's first duck. My first banded duck. And this year, Pearl's first retrieve. Pearl is an absolute sweetheart of a black lab who is just under one year old and who has a bright future in front of her.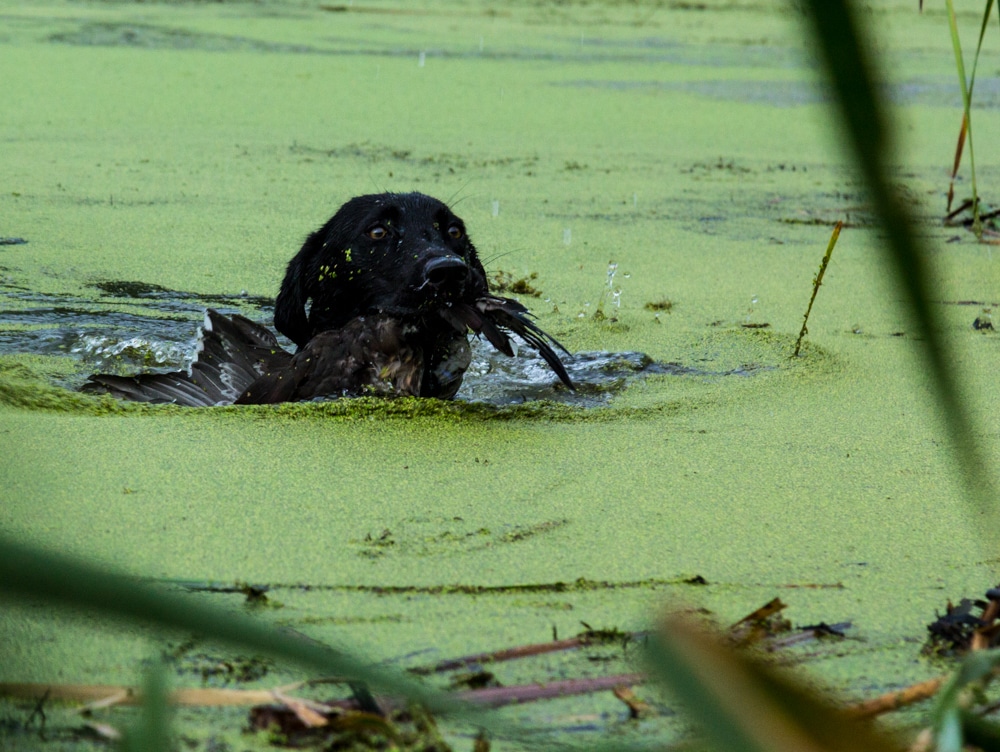 Her first retrieve was a hen wood duck. The bird came in low, just off the swamp.  My shot missed, but as usual Eric was there to clean up, and he dropped the bird. The duck hit with a loud slap and Pearl was off into the water. The duck had landed about 40 yards out, and her first line was about 15 feet to the left of it. But as she got closer, she corrected and went right after it.
The Beauty Of Bird Dogs
It's always interesting to watch a dog go after a downed birds. In the last 20 years, Eric and I have seen our dogs go out after a lot of them. When I first started hunting with Eric, he had a Golden Retriever named Jake. Jake was one of the best hunting dogs I've seen. Jake would often disappear into the weeds for 10 or 15 minutes. He would then reappear 100 yards away from the last spot we saw him, usually with a duck in his mouth.
Eric's yellow lab Maverick was another great dog to hunt over. Maverick was incredible at watching the birds hit the water. He would sit on the bow of the boat and just wait for the ducks to make impact. I've been incredibly spoiled to hunt with dogs that you just knew would bring back your ducks.
I had a Chesapeake named Meadow several years ago. She wanted to retrieve birds so badly. After a retrieve she would go back out for feathers that remained on the water. On one particular hunt Eric shot the head off of a canvasback. Meadow couldn't stand the fact that the head was still out there after retrieving the bird. Once a few minutes had passed she went back out and got the head.
The only dog that we ever took hunting who really didn't do his job was my half Brittany, half English Springer named Cassidy. That dog was so full of energy that my arm would ache from throwing before he would even start to grow tired of playing fetch. Eric and I took him hunting once because we were curious to see how he would do.
We set out early season in the season and it wasn't long before we had a mallard on the water. Cassidy was on his way to retrieve it and everything was going great. That is, until Cassidy swam up to the duck, gave it a sniff, and then turned around and left the duck in the water. After that, he wouldn't even get out of the boat when we coaxed him. I guess he just wasn't going to lower his standards to anything less than a pheasant or grouse.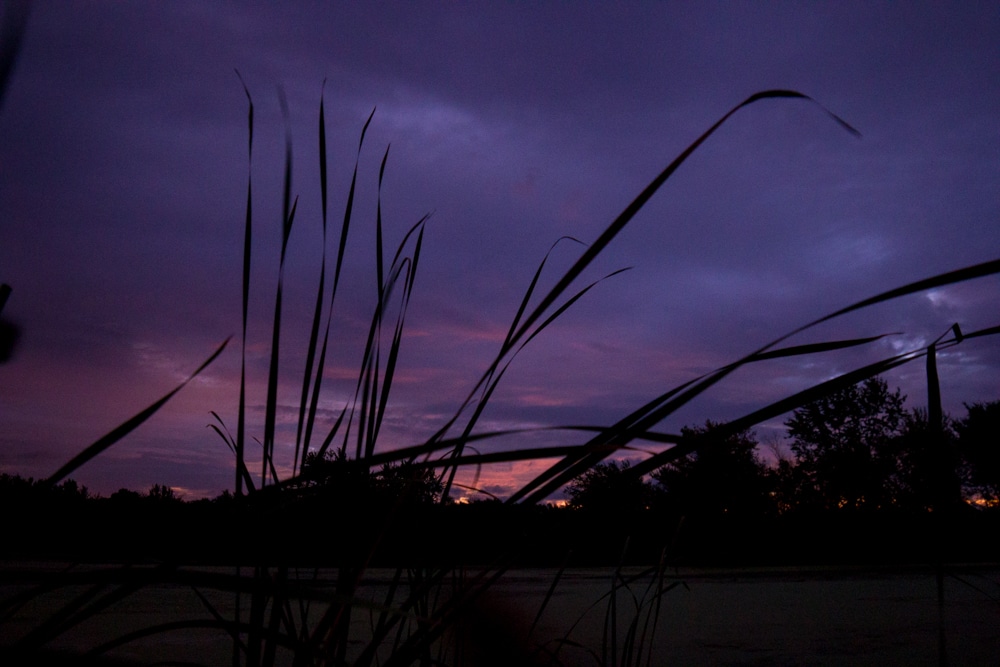 Bird hunting can be a lot of fun without a dog. However, a good dog in front of you can turn a good hunt into a great hunt. I look forward to seeing how Pearl does in the future. As for this year's opening day: we ended up with just the one wood duck. It was enough for me to have with my eggs for breakfast the next morning. Luckily I still had a few breasts in the freezer from last year.
Here is a really damn good Duck Stroganoff that I adapted from the new Joe Beef Book Surviving the Apocalypse*.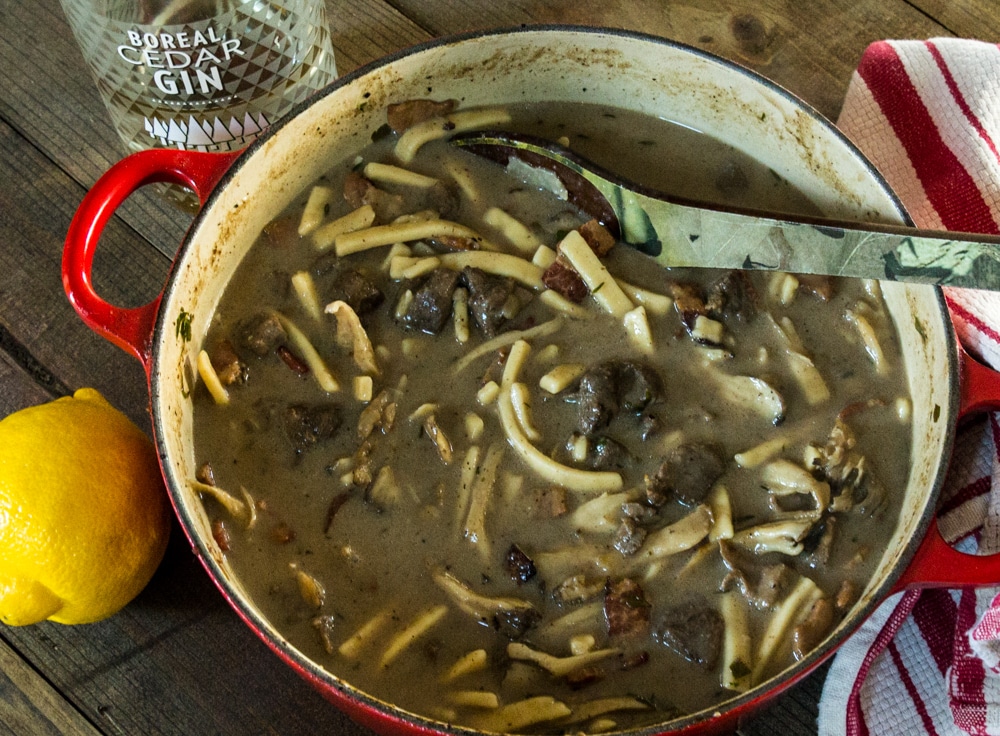 Duck Stroganoff Recipe
1 small onion, diced
2 tablespoons duck fat
1 pound duck meat, cut into small 1/2 inch cubes
6 ounces bacon, cut into small pieces
1 1/2 cups hen of the woods mushrooms (If you don't have hens you can use shittake mushrooms)
3 cloves of garlic
1 tsp fresh thyme
1 tablespoon chopped parsley
1/4 cup gin, I like to use the Boreal cedar Gin from Vikre Distillery
salt and pepper
2 cups of mushroom stock
1/2 cup of heavy cream
1 tablespoon of dried sumac
10 ounces of frozen egg noodles
In a large heavy bottomed pan heat the duck fat over medium high heat. Season the cubes of duck meat with salt and pepper. Working in batches, brown the duck meat in the duck fat until all of it is seared. Set the duck meat aside.
Add bacon to the pan and render all the fat out of it until you have crispy bacon bits. Add the onion and continue cooking for 3-4 more minutes. Stir in the Garlic, mushrooms, thyme and parsley and cook for 3-4 minutes. Add the gin and allow to cook until most of the gin has boiled off.
Add the duck meat back into the pot along with the stock and 1/4 cup of the heavy cream. Bring back to a simmer and add the sumac and the egg noodles. Cover and cook until the noddles are tender. If the stroganoff starts to look dry add a 1/4 cup of stock or water at a time to loosen it up. When the noodles are tender stir in the remaining cream and simmer for 5 minutes.
Serve with a dollop of sumac cream and garnish with chives
Sumac Cream Recipe
1/2 cup heavy whipping cream
1 tsp dried sumac
pinch of salt
whisk until stiff peaks appear.
* Modern Carnivore is part of the Amazon Associates program and may receive financial compensation for sales that result from you clicking on a link in this website.