Podcast: Play in new window | Download (Duration: 1:15:25 — 51.8MB) | Embed
Subscribe: Apple Podcasts | Google Podcasts | Spotify | RSS | More
Conversations from Game Fair 2021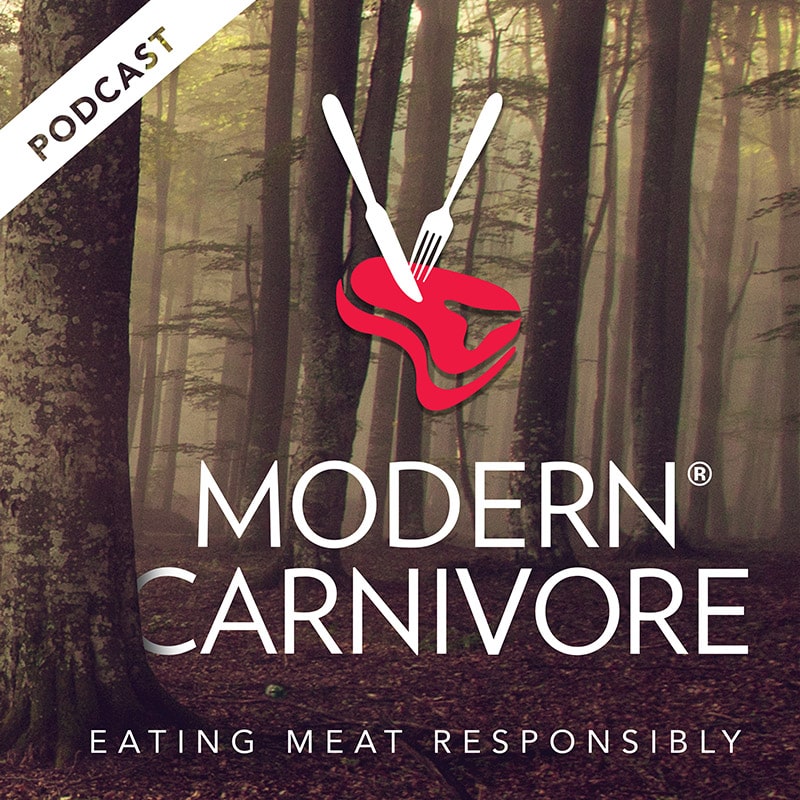 On this episode of the Modern Carnivore Podcast Mark sits down for six separate interviews.  These interviews take place in the Minnesota Backcountry Hunters and Anglers booth at Game Fair 2021. Listen in for a sampling of the wide range of people you might encounter at Game Fair.  Based on the answers to Mark's questions you can tell that they truly love what they do and want to share that with anyone and everyone.  You can find the line-up below!
Lee Kjos
First off we have Lee Kjos from Boss Shotshells. Lee is an avid outdoorsman with a passion for duck hunting.  He created the Boss Shotshell brand to help clean up the environment using only non-toxic materials. While listening to Lee talk you can hear the passion he has for keeping our land and waters clean.  He believes it so much he built the idea for the Boss brand around that principle.  You will never go bored or hungry while sitting at Lee's table.  So pull up a chair and take a listen.
Jason Kelvie
Second, we have Jason Kelvie with USA Clay Target League.  This league comprises many different types of shooting that involve clay targets, like skeet and trap shooting. Within this league there is a high school, college, and even home school leagues.  These leagues are made up of students and schools from across the country.
Mercedes Akinseye
Next, Mercedes Akinseye from the Minnesota Deer Hunters Association.  Mercedes is a development director for this great organization.  They are a large conservation organization based only in Minnesota. They boast an impressive 60 chapters and around 20,000 members.  Mercedes' considers herself an "adult-onset hunter".  This means that she started to get into hunting as an adult instead of the more traditional route of being taught by older family.  She came from a family who does not hunt or fish.  However, that did not stop Mercedes from getting into hunting and exploring all it has to offer.
Andy Shoemaker
Followed by, Andy Shoemaker with the Minnesota Trapper's Association. Andy is very passionate about all things outdoors but more specifically, trapping.  He is the director of District 6 which is the association's metro district.  The number of trappers in Minnesota has gone down in recent years.  There are many reasons to blame for this but one of those is that trappers tend to get a back reputation.  Andy is out to change that reputation with his passion and willingness to teach anyone who shows interest.
Cory Loeffler
Fifth, Cory Loeffler, owner of DRC Calls. Cory is a lifelong hunter whose family has a long history with Game Fair.  This will be Cory's 17th year in a row attending Game Fair.  Cory's company makes "easy operating waterfowl calls with superior sound and craftsmanship".  Cory would know superior sound because he was previously an award winning caller.  Cory would compete in goose and duck call competitions and not being able to find the perfect call is what led him to start his own business.  Just listening to him speak you can tell he has a passion for what he does.
Keng Yang
And last but certainly not least, Keng Yang, also known as the Minnesota Hunter.  Keng's passion is hunter recruitment.  He started his business, Minnesota Hunter, to help as many people as possible find their way to hunting.  He is an outstanding mentor and it shows through his work.  His main focuses include waterfowl, pheasant, and turkey hunting. You can find him on his TikTok or Instagram but more importantly, you can find Keng wherever the birds are!
All of these amazing people join Mark to discuss their passions and why they do what they do.  Join us to learn more about each of these great organizations and the people that support them.
More Modern Carnivore Podcast:
https://modcarn.com/women-in-the-outdoors-modern-carnivore-podcast-ep022/