Wild Turkey Dzik


This wild turkey dzik is a new take on the traditional Yucatan dish.
Ingredients
2 turkey leg and thigh portions
1 cedar plank broken into smaller pieces
2 bay leaves
2 tablespoons dried oregano
3 tablespoon kosher salt
Water to cover
Method
Place the cedar pieces in the bottom of a crockpot then add the bay leaves, oregano and salt. Place the meat on top and add water to cover the meat. Set the crockpot on low and braise until the meat shreds apart easily. Cedar planks give the meat a very unique flavor.
In a bowl combine:
½ cup orange juice
Juice from one lime
3 tablespoons of chopped chives
½ cup finely diced red onion
½ cup finely diced radish
2 teaspoons of kosher salt
½ tsp fresh ground black pepper
Stir together and let sit for 15 minutes before mixing with the shredded meat. When ready to serve pour the juice on the meat and add a small handful of cilantro. Stir to combine and serve with fresh slices of jalapeno.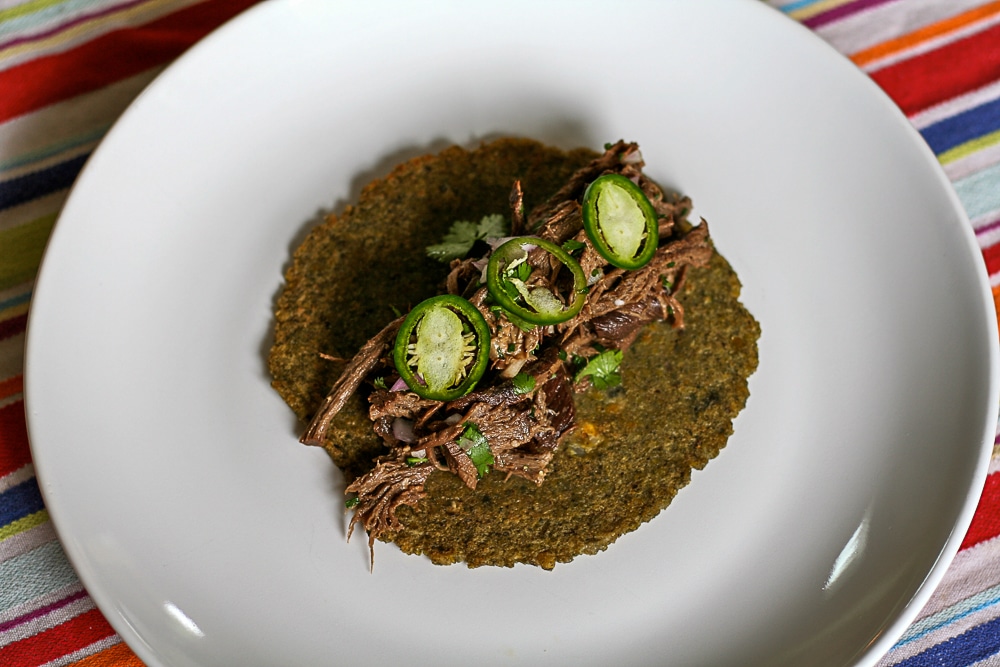 Other Wild Turkey Recipes